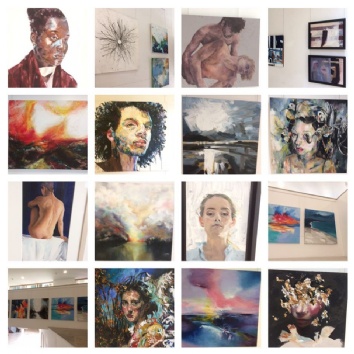 DHSG students work exhibited at Cube 3
Signpost 8 Art Exhibition at Cube3, Portland Square Building, University of Plymouth.
The Private Viewing and launch of the exhibition was well attended by students, parents and local artists. Ex-Head of Department Mr Sunderland commented that it was the 11th year of this fantastic exhibition and collaboration between local artists and DHSG students. DHSG A Level students often pursue careers outside of Art but their ability to be creative feeds their career path and skill set. In addition, many students attend both the Plymouth College of Art and Design and The University of Plymouth. Congratulations to all those students who currently have their work exhibited at Cube 3.