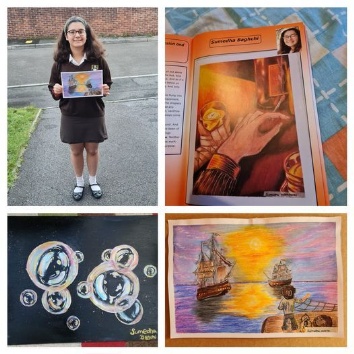 Talented artist Sumedha, is beautifying the city with her artwork
Sumedha from 9E has joined an artist's group in Plymouth in its effort to beautify the city with their public art display. Sumedha's humble contribution was her artwork, which she named "Bubbles of hope".
Recently, Sumedha also came first in the under-16 category of the city-wide competition called the Summer Art Competition, 2021 conducted by The Art Side, Plymouth.
Finally, Sumedha's artwork also got published in a magazine in Bristol during the Hindu cultural festival, Navratri. What a talented young lady.