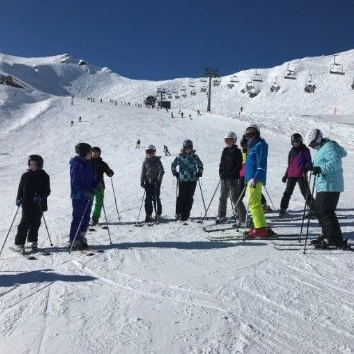 Read about what DHSG students experienced on their resent ski trip to Austria.
School Ski Trip Austria 2018
Before I came on the ski trip, I had no experience of skiing apart from a few lessons. Despite this, by the second day, we were already skiing on mountains and some steep slopes. We were ready to do it though, we weren't skiing on the mountain as complete beginners, but rather we had learnt the skills to do it in 2 days. The instructors were really nice and supportive, and they helped us improve at our own speed.

Skiing in itself was amazing; there were quicker slopes, ones that went uphill, ones that went downhill and loads of different types of ski lift. As well as this, the hotel was in a nice area, the meals filled you up enough and there were numerous options. I was also in a room with some people I didn't know very well but I found by the end of the week we had become good friends.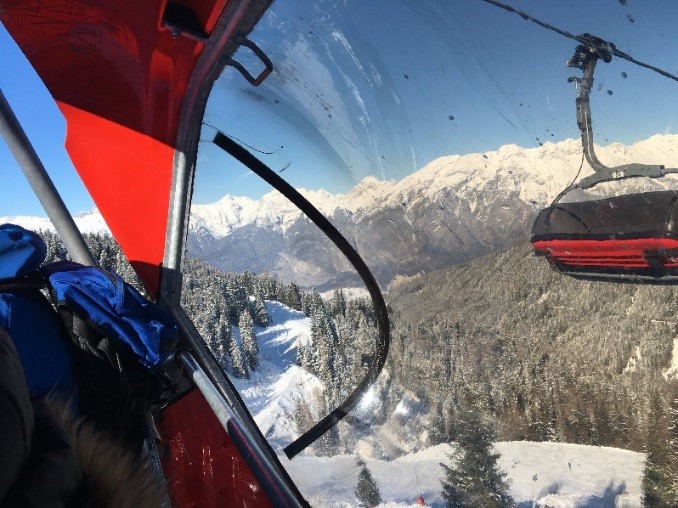 There were many evening activities like discos, a visit to Innsbruck, bingo games (not just involving our school but some of the other schools staying in the hotel) and this was a good opportunity to relax a bit after a day of skiing. The coach journey was not as bad as many people anticipated, there were films that people had brought to watch on the coach, and regular stops in service stations which broke up the journey. The tuck shop was also very useful, as it meant we didn't have to keep on buying food at every stop.

A large amount of the journey was sleeping anyway. Overall, the ski trip was an amazing experience and everyone's skiing ability improved a lot. It was a really fun trip and I would definitely recommend it.
Harmony Mitchell

School Ski Trip Austria 2018

I was very fortunate to have had the opportunity to go on the Ski Trip twice with DHSG in Year 8 and in Year 10. The trip took place in February half term and it was one of the best weeks ever!

Year 8 was the first time I had been, it was a long coach journey but it is great fun when you are with all your friends. You don't miss home because you are having such a great time. I am lucky to have been able to go both times with my best friend Cara and we both loved it.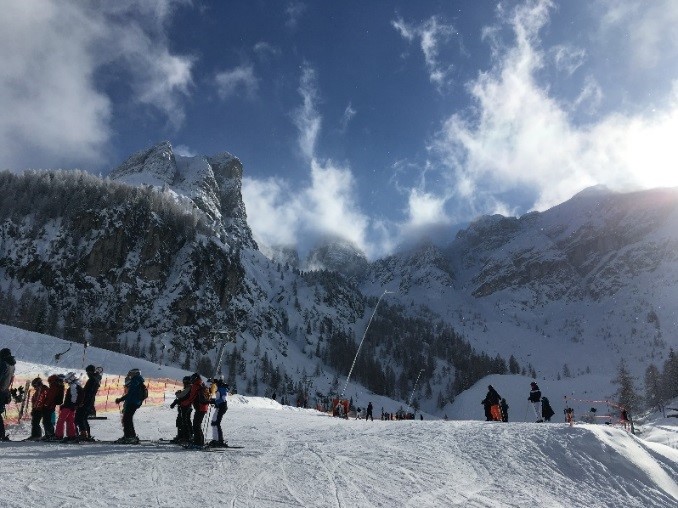 The weather, the sun and the snow are magical. Every day on the trip you wake up and go skiing. I personally had never skied before the first trip but now find myself to be a rather confident skier. I formed great bonds with my instructors and they were the reasons I made such progress. I was on the highest part of the mountain the last two days of the first trip and every day of the second trip! I was in the advanced group! I love skiing now and would love to go when I'm older or train to be a ski instructor.

As well as the skiing, there were many other activities like snowman making, torch lit walks, trips to Innsbruck and discos. They have a massive discotheque with lights and music. The parties are sooo much fun and I have made many friends from other schools in places such as Bristol. Overall, an amazing trip, a beautiful place and a once in a lifetime experience (or twice?).

Monique Russell