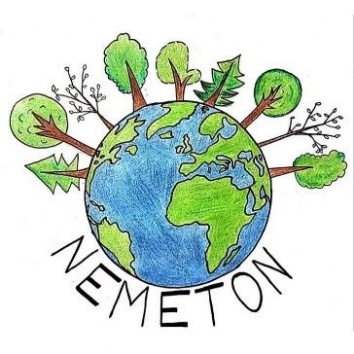 DHSG's Young Enterprise team 'Nemeton' win the Devon County final
Congratulations to DHSG's Young Enterprise team 'Nemeton' who won the Devon County final in Exeter in April and who then went on recently to the South West finals in Bristol to represent Devon. The final, held at Kings Weston House, Bristol on 9 May 2019, celebrated students who have set up and run a company over the academic year as part of the Young Enterprise Company Programme, supported nationally by HSBC UK.
Young Enterprise is a national charity which works to equip young people with the skills, knowledge and confidence they need to succeed in the changing world of work. This year DHSG students set up a stainable enterprise called Nemeton, making all the decisions about their business, from deciding the company name and product, to creating a business plan, managing their finances and selling their products. Their journey was fantastic, winning awards for Best Teamwork, CSR and Innovation along the way. They also had got a lot of interest expressed in their product from investors and the media. They featured on BBC Radio Devon's breakfast show, BBC's Spotlight evening news, and the Plymouth Herald.
Their fantastic idea aimed to provide an inclusive solution to the 202 single use plastic ban on straws. They have developed a zinc/silicone flexible attachment which enables the head of the straw to move. People who have a disability sometimes need straws that bend that can handle all drinks including medication. It is a 100% biodegradable bamboo straw and can withstand hot temperatures. The bend makes their product completely accessible and inclusive.
We are very proud of our young entrepreneurs who have shown enterprising skills throughout every round of the competition. Their focus on CSR, sustainability and teamwork has been excellent – well done team Nemeton. We hope that the experience and skills they have developed will stay with them for many years to come.