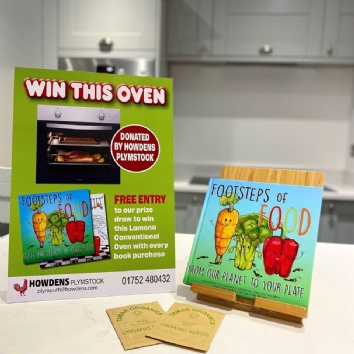 A message from the DHSG Young Enterprise team Phoenix...
We are Phoenix, the current DHSG Young Enterprise competitors for 2020. We have recently released our interactive children's recipe book onto the market after months of hard work and it has been named Footsteps Of Food.
We have been lucky enough to have our book designed by an ex-DHSG student Evie Smith, who is one of the team member's sister, and the book was illustrated by her boyfriend Will Jee. We then got in contact with a printing copy who put all the work together in one final, tactile piece.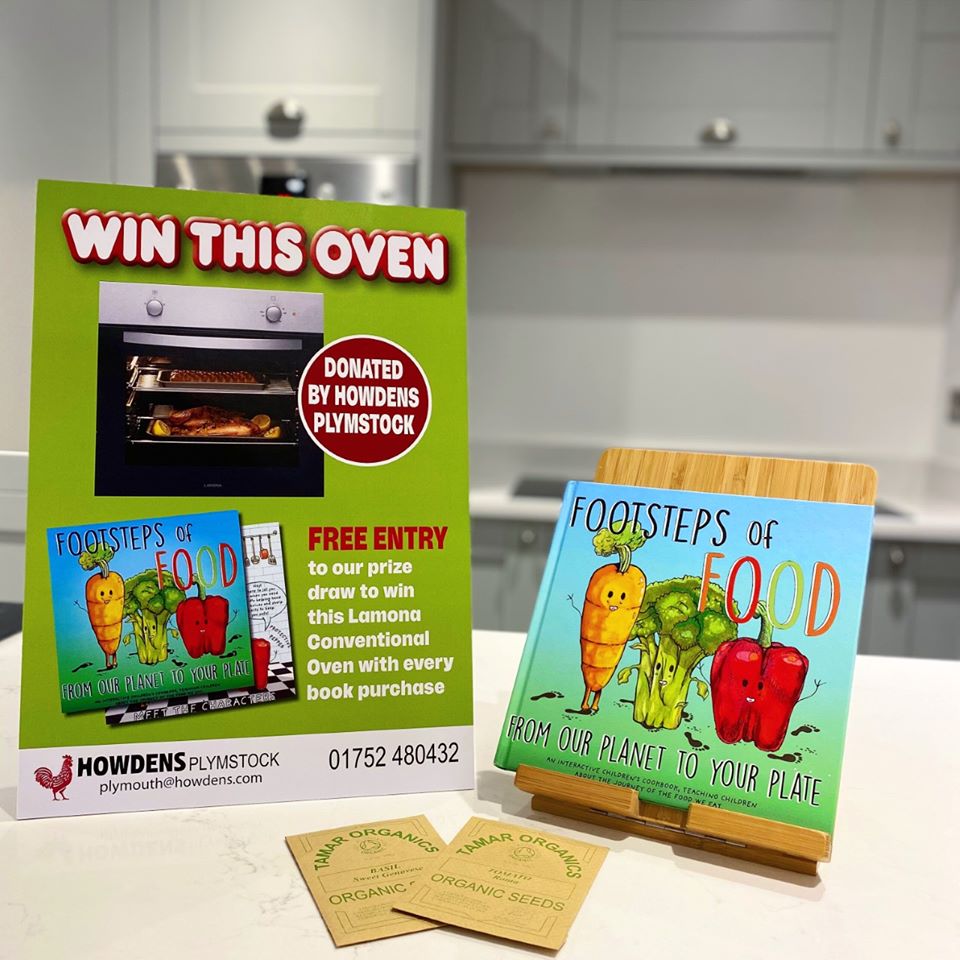 Our book not only gives you fantastically fun and creative recipes for all meal times of the day, it also provides you and your children with your own chance to grow your own produce to use as ingredients. Our aim is to teach children about where their food comes from through educating them on food miles as well as encouraging them to choose healthier options. We hope to inspire children to embrace their inner chefs with a hands-on guide to delicious meals by encouraging them into the kitchen with the help of their adults. Lastly, our recipe book also includes activities for your little ones to do whilst they patiently wait for their meals to cook such as colouring pages, drawing exercises and photograph slots for you to plot your child's best memories in the kitchen.
Be sure to check out our Instagram page @footstepsoffood and our Facebook @phoenixye as we are constantly updating these pages to let you know about our latest activity. Our instagram page has over 1000 followers but we would love to see some more familiar faces popping up on our page and giving us support!
We have also been lucky enough to have been sponsored by the national company Howdens Joinery (Plymstock, Plymouth store) who kindly donated us £200 which paid for the seed packets that comes with our book. They have also donated us a free single conventional oven to offer as a prize for a competition we are holding regarding the sales of our books.
Sadly, due to the unfortunate circumstances of COVID-19, the annual YE trade fair was cancelled, so as a result we have joined Etsy in order to sell our products and reach our customers virtually. You can access our Etsy by this link: https://www.etsy.com/uk/listing/787225461/footsteps-of-food
We are super proud of our young enterprise journey and would encourage you all to get involved with the project when you reach year 12! It has been an amazing experience and we are so excited to see the outcome of the overall competition and who takes the winning place!
Lots of love,
Phoenix