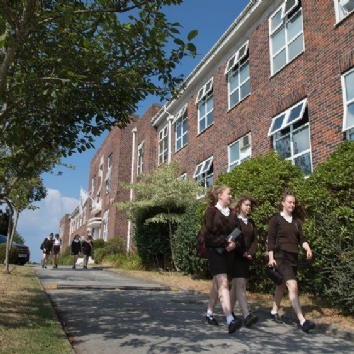 Exciting new element as part of our strategy to attract more students from Disadvantaged backgrounds into both Devonport High School for Girls and Plymouth High School for Girls
We believe it is essential that everything possible is done to raise aspirations and provide support to families whose children are eligible for pupil premium funding within the education sector. We are keen to increase the number of children from disadvantaged backgrounds attending our grammar schools, so that they can benefit from a selective education if it is the right choice for them.

In addition to the free online guides and familiarisation resources offered by GL Assessment available through our website, we are offering, girls eligible for pupil premium funding, further support and are delighted to announce that we have funded an online course for them which has been put together by the Grammar School Heads' Association. The course includes video content, practice questions and advice about taking the 11+ assessment. There are 8 one-hour lessons available which children can work through independently.

Our hope is that by working through the tasks online, students will become more familiar with the type of questions that they will be required to complete during the 11+ assessment.
If you are interested in being included in this programme of support and your daughter is eligible for pupil premium please email anettleship@dhsg.co.uk.