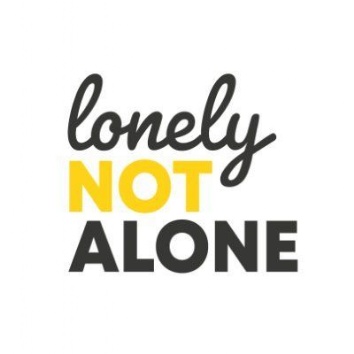 Congratulations to DHSG students Angel and Robyn
DHSG students Angel and Robyn who have been collaborating with specialist co-production agency Effervescent on a project entitled 'New Lonely Not Alone'. Please see press release below for more details.
New Lonely Not Alone campaign made by 57 talented young people.
Lonely Not Alone is a campaign devised and produced by young people with the support of industry professionals and is now in its second year and was launched last Wednesday 7th October.
The campaign aims to beat the stigma of youth loneliness, after research from the Co-op Foundation finds that lockdown has made even more young people feel lonely. 7 in 10 young people are lonely at least occasionally but less than a quarter think society treats the problem seriously.
Specialist co-production agency Effervescent collaborated with 57 young people to create this year's campaign. A working group of 12-22 year olds collaborated over Zoom during lockdown to generate the overarching creative idea for the campaign, then talented young creatives were commissioned to produce a wide range of creative assets, including this stunning Outfit of the Day film.
The campaign asks people wear yellow socks and share their own Outfit of the Day in social media with the hashtag #OOTDYellowSocks to show lonely young people everywhere that they might be lonely, but they're not alone.
The project has been funded by the Co-op Foundation, which is currently leading cutting-edge research and civic action to address young people's loneliness.