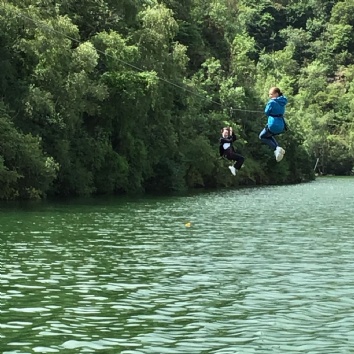 DHSG Students have been enjoying an array of enrichment activities this week
Year 7 made it to Escot Park @thewildwoodtrust!!! The wait until July was well worth seeing them all enjoying the maze, orienteering, drop slide, making name badges from "wood cookies" and making their way successfully through the legendary swamp walk. Well done to everyone!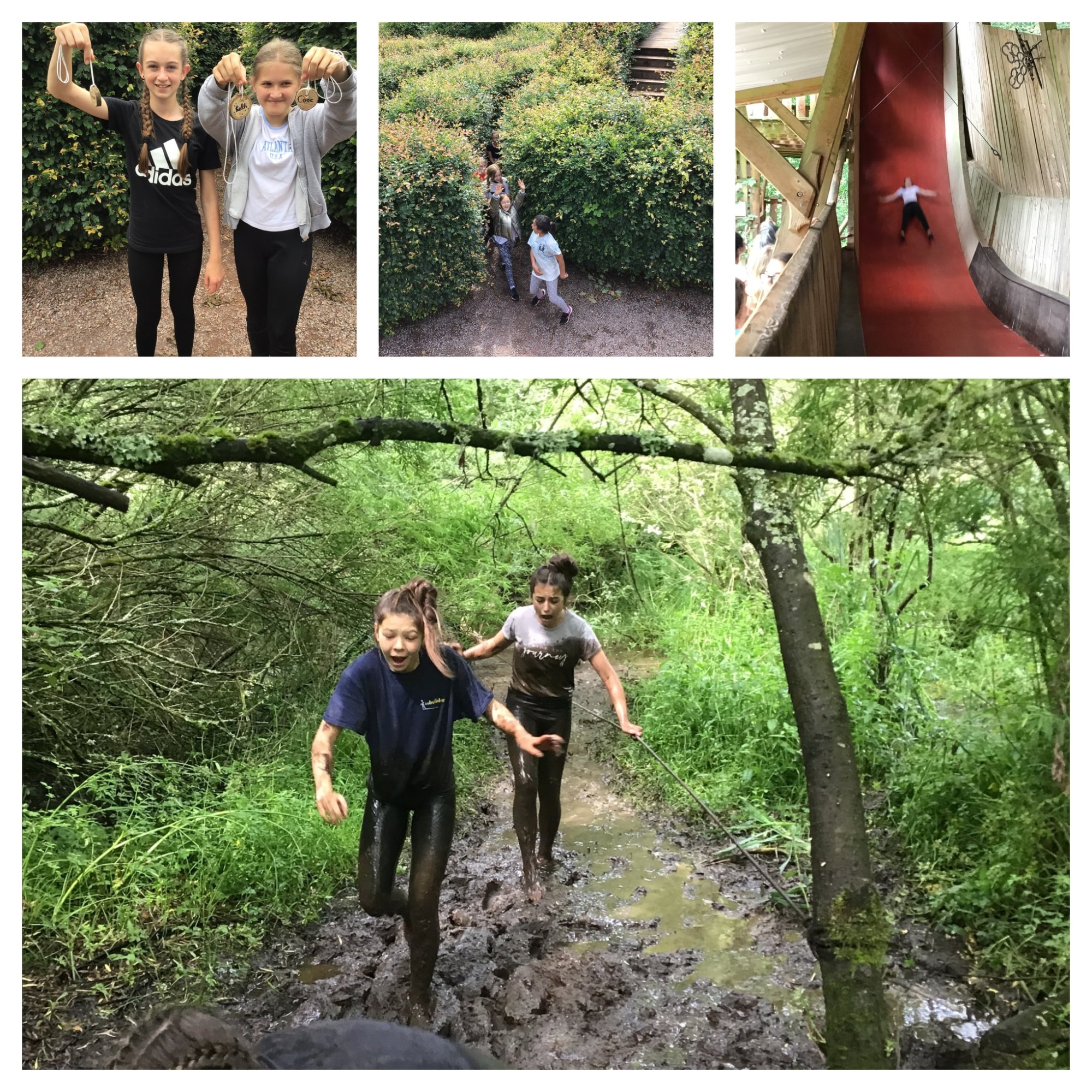 Y9 and 10 had a blast at Bude Adventure International this week . The image shows two Year 10s mountain boarding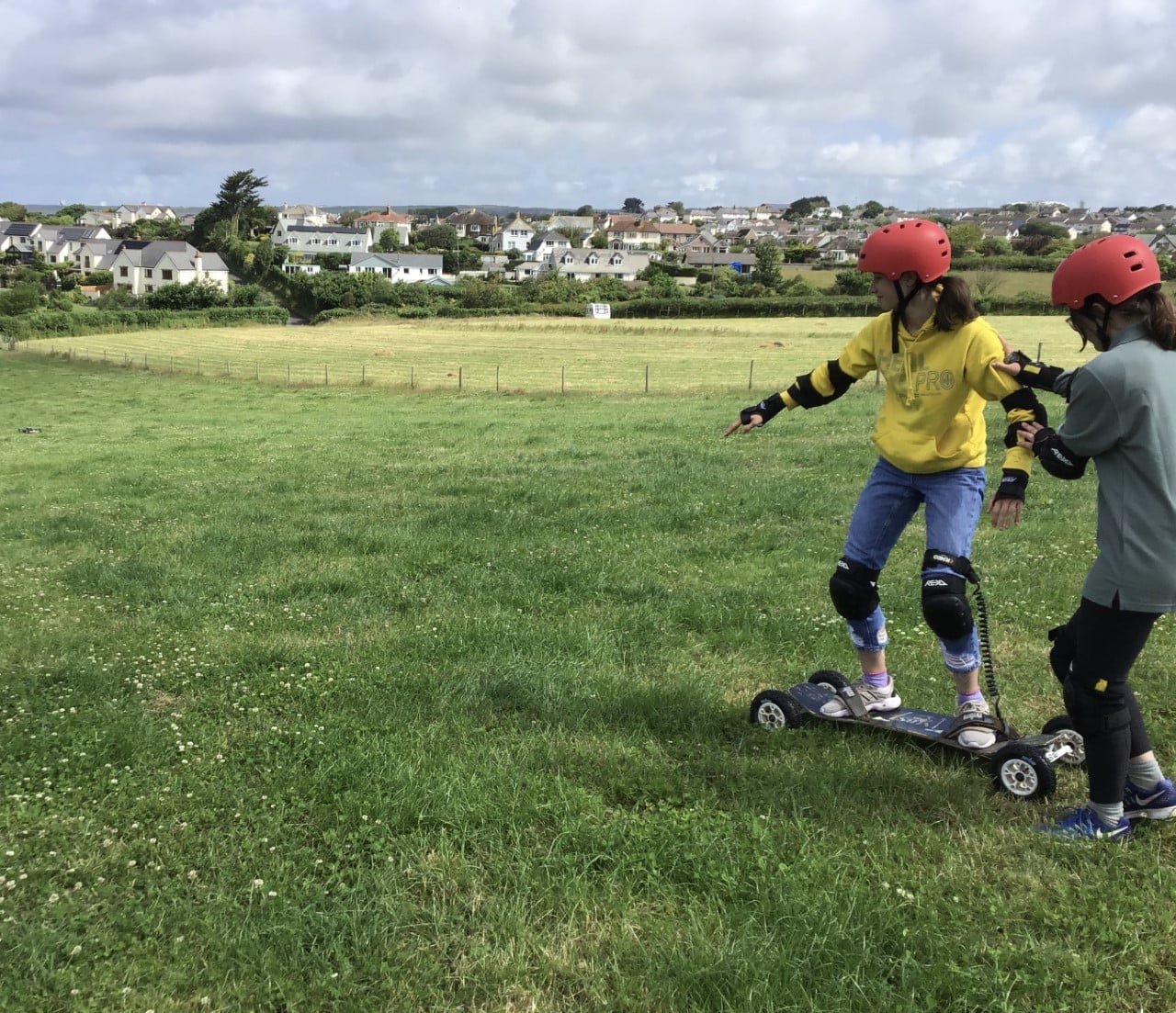 Year 10 Enrichment. Our quilt squares reflecting our thoughts on lockdown ready to be sent to Luke Pollard for his Plymouth COVID Quilt. It will hopefully be on display in The Box once squares have been collected from all over Plymouth and joined together

The rain showers couldn't dampen spirits at Adrenalin Quarry with Year 8!!! The Aquapark was fantastic fun, the Zip Line was epic and the slippery conditions allowed some serious sliding on the go-karts!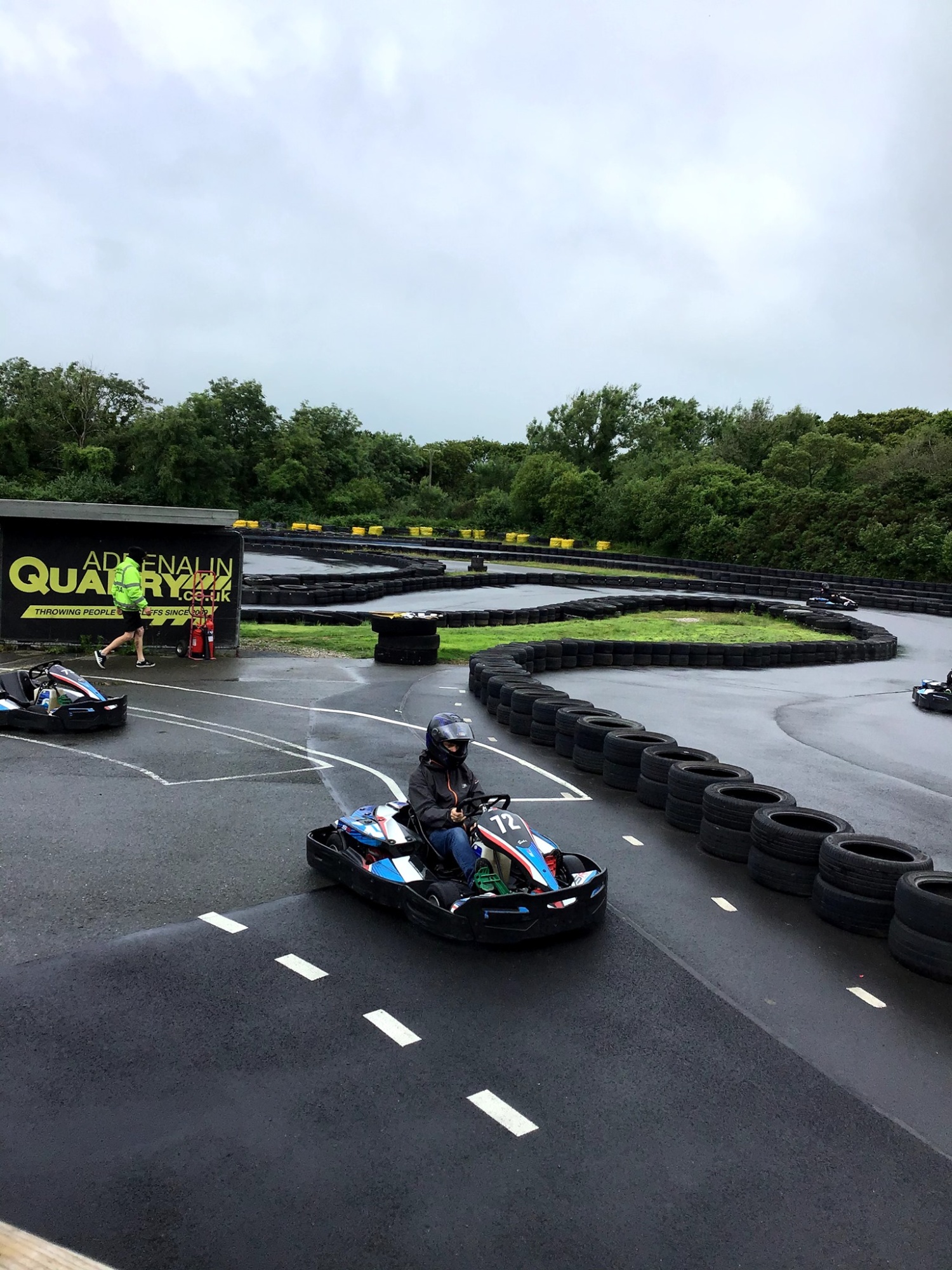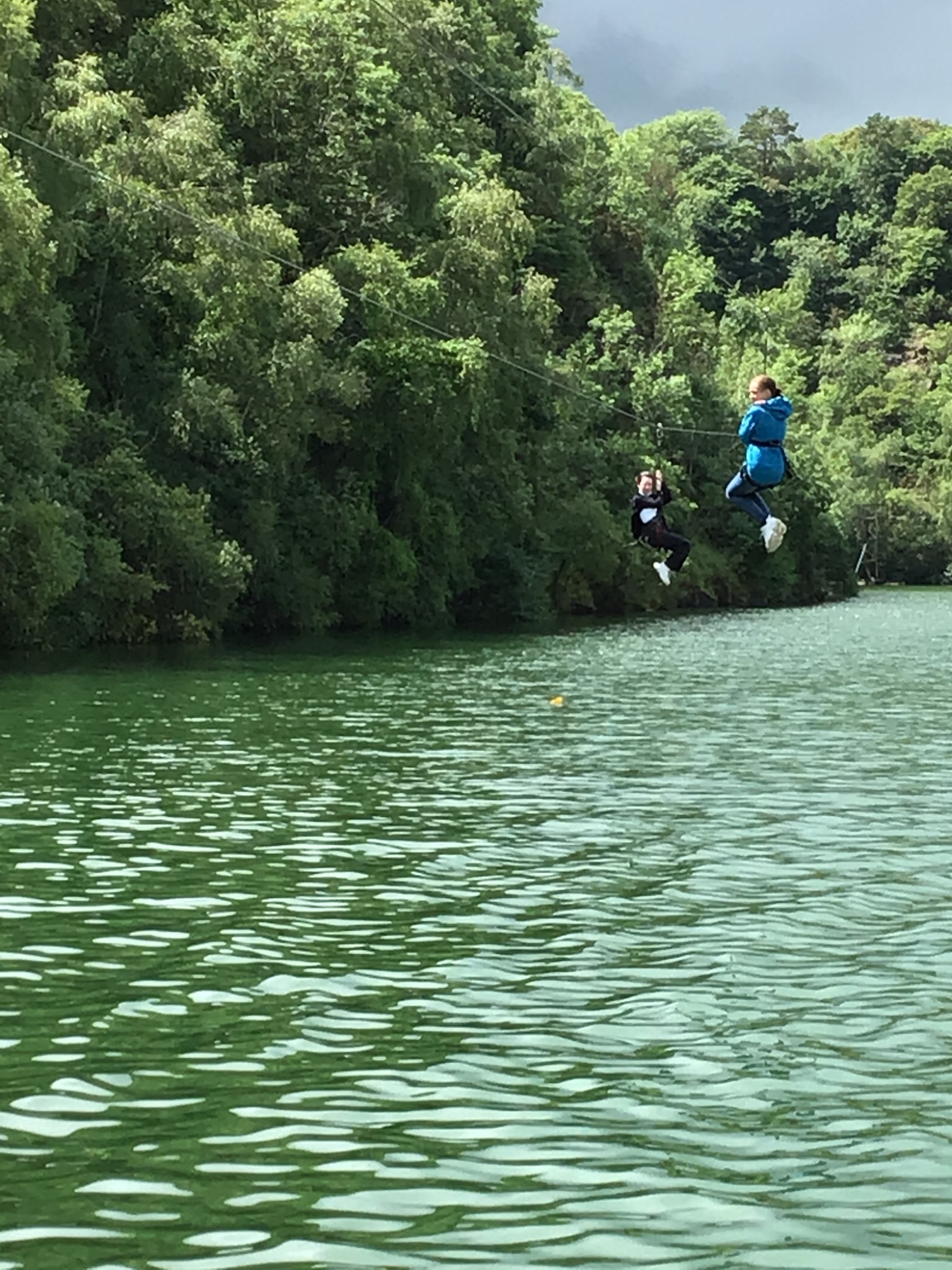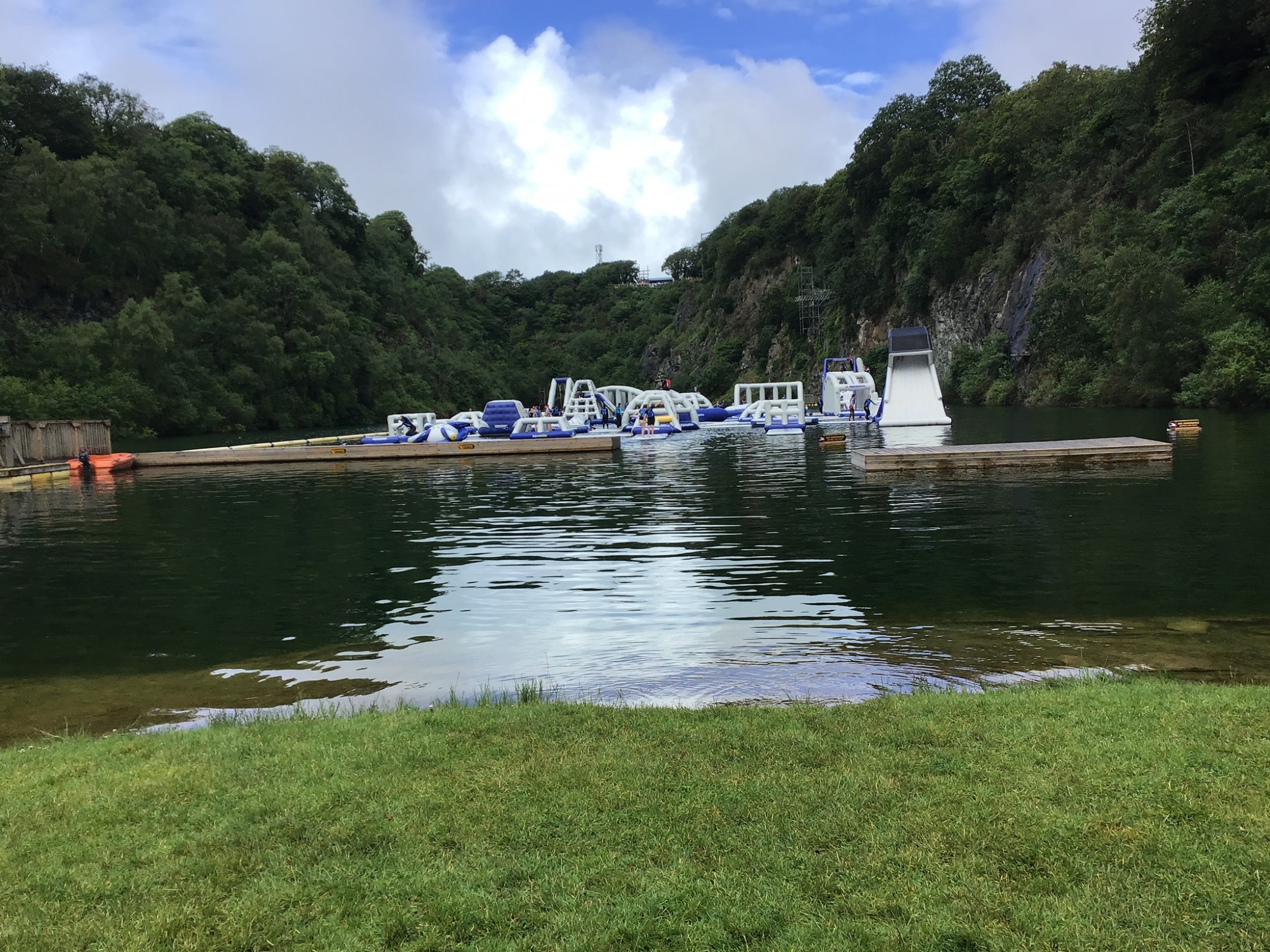 Year 12 had a brilliant day at Adrenalin Quarry @aqjump being thrown off a cliff on the Zip Line and conquering the Aquapark obstacle course! The next Formula 1 star may have been found on the go-karting with lots of fun, laughter and facing your fears!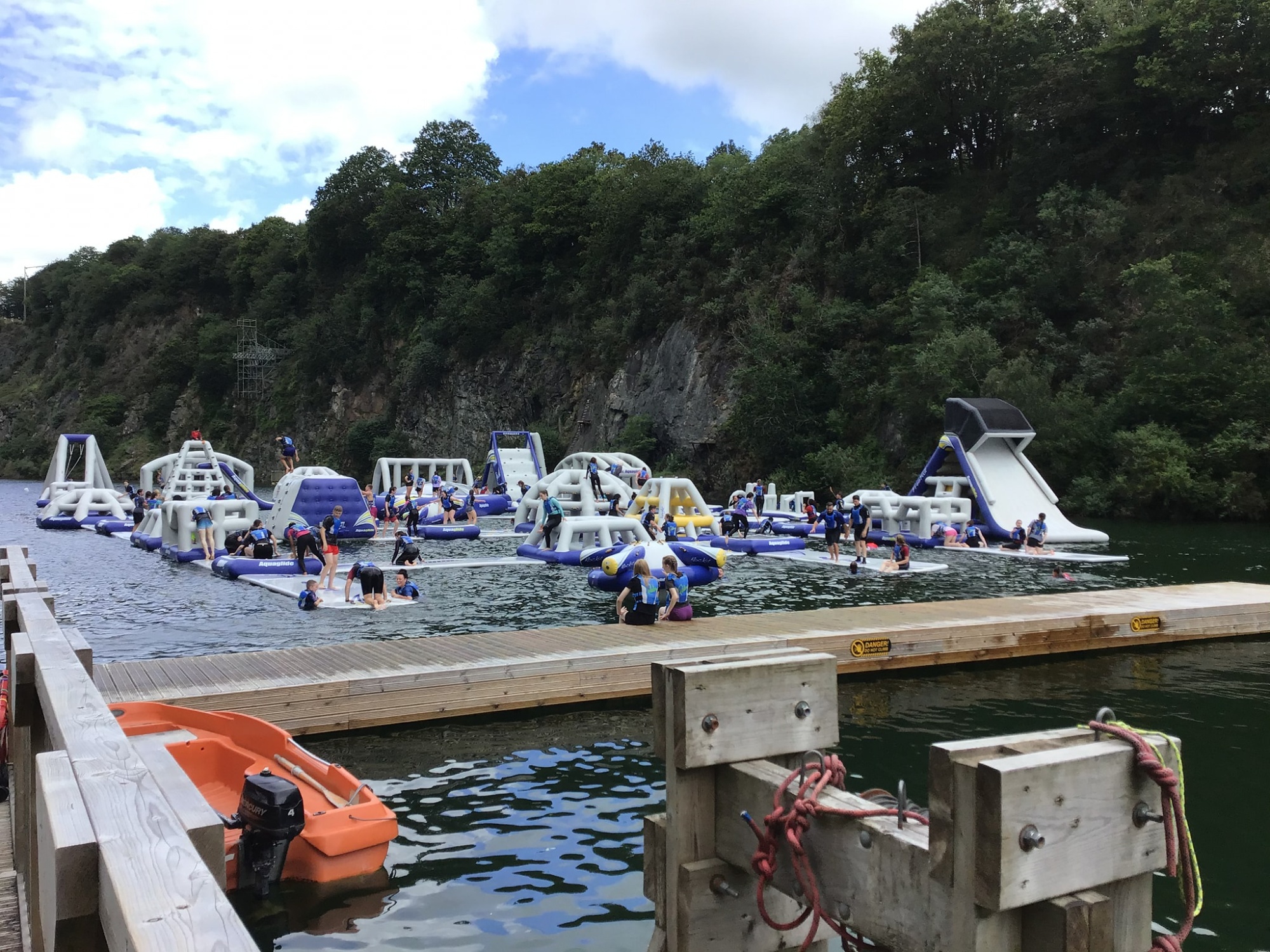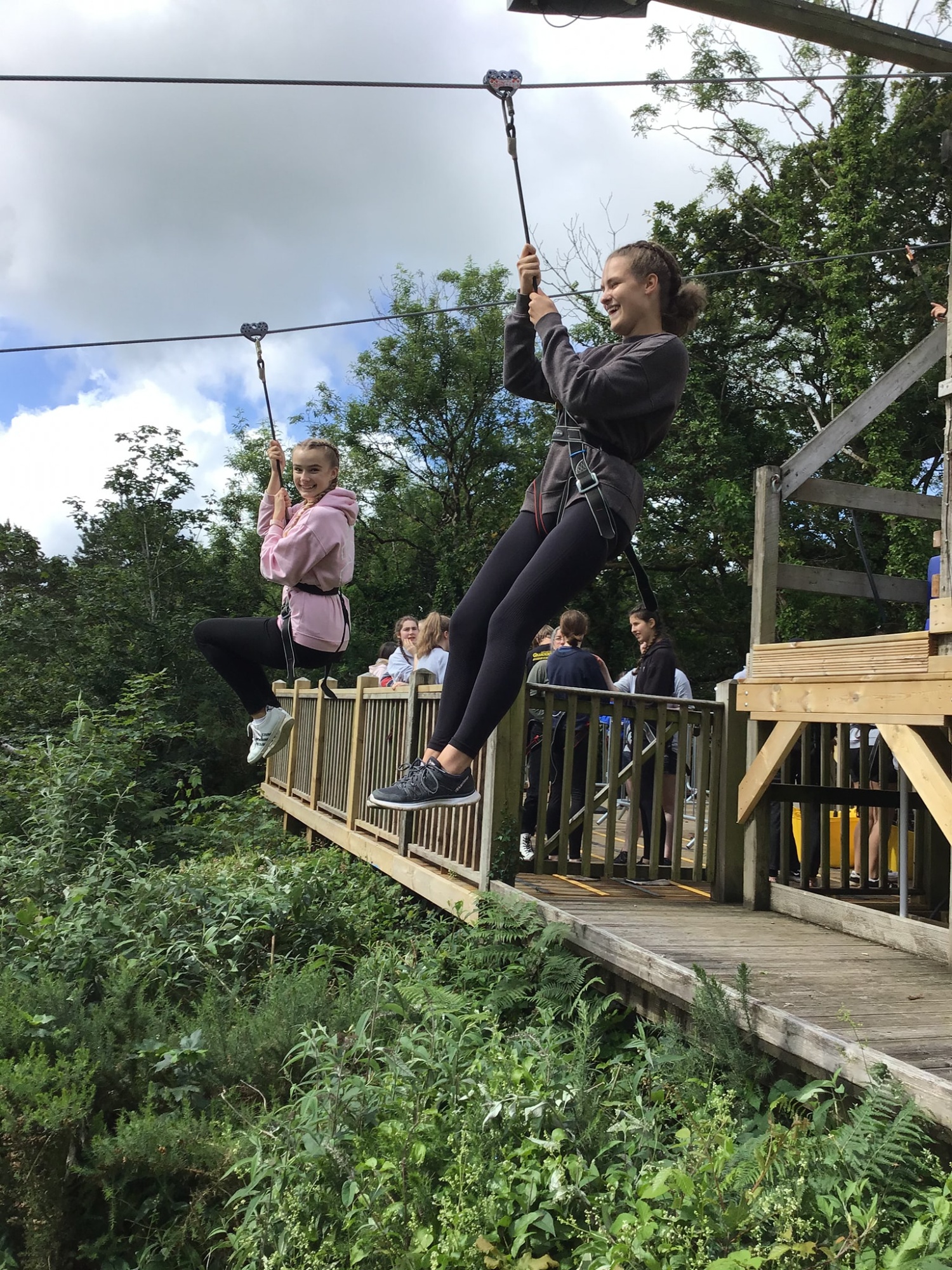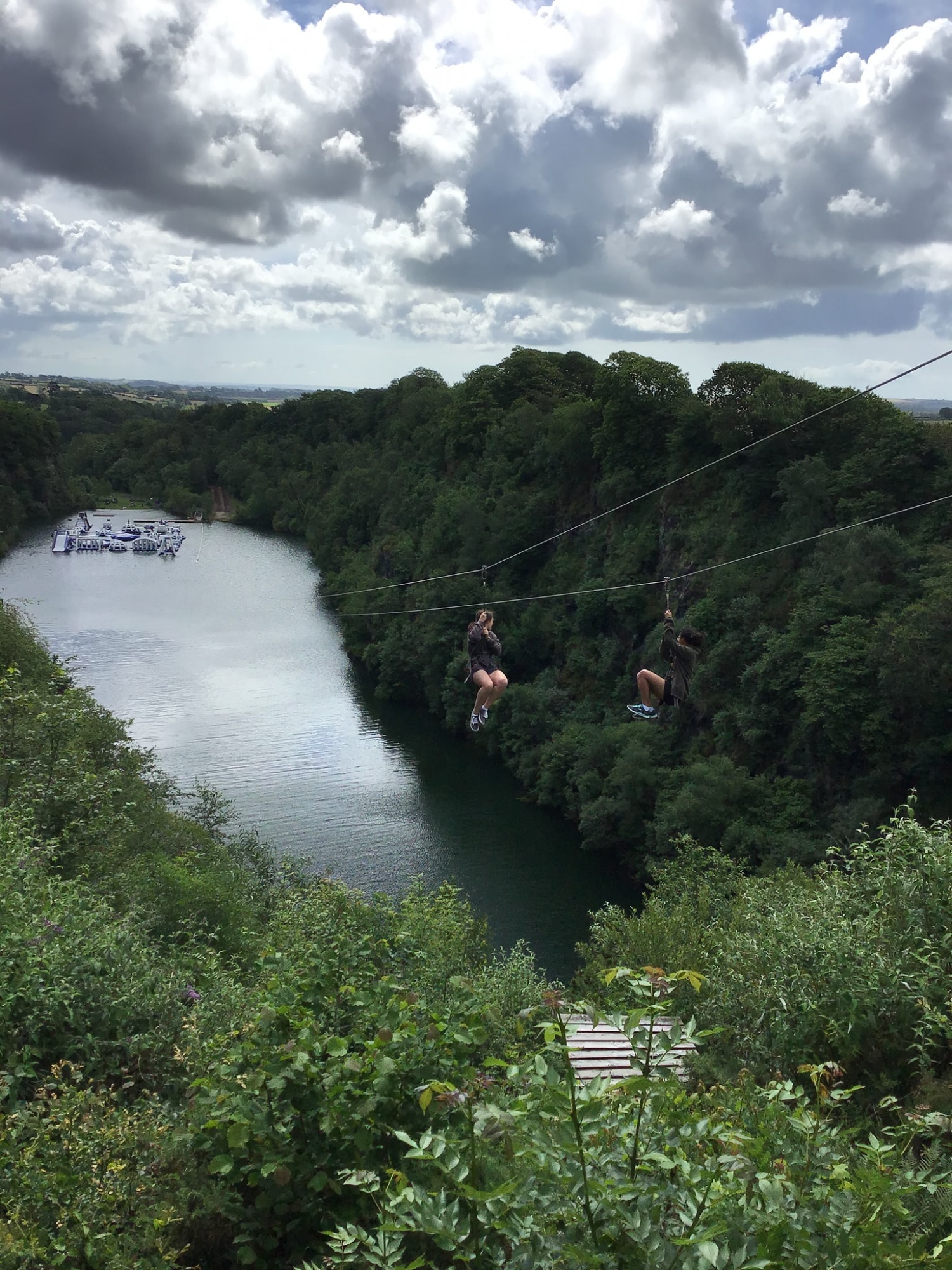 Congratulations to the Yr 10 students who completed their Introduction to Stage Combat where they learnt to safely develop a dramatic scene of conflict demonstrating a range of pulls, pushes, slaps, punches and strangulation. Their performances were outstanding and reflected their focus and energy throughout the day