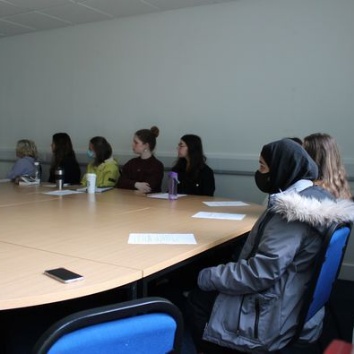 A-Level students took part in a very thought-provoking online Euroscola event recently.
The event was all about European Democracy and how citizens can participate meaningfully.
It started with a welcoming message from the President of the European Union, EU, Roberta Metsola, and an interview with the Vice-President Michal Simercka.
Students were very honoured to hear from a guest speaker, Bernard Offen, witness of the Holocaust, and survivor of the Krakow ghetto and five Nazi concentration camps.
This event was organised to help students across Europe develop a better understanding of the role of the EU and its Parliament.