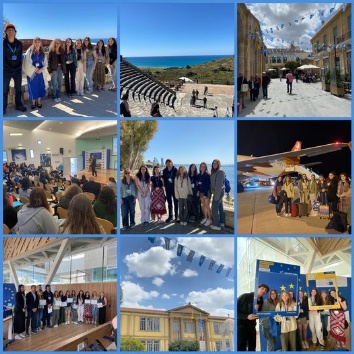 Please see below for a summary of recent EPAS activities.
DEBATE:
In Amnesty, we raised current human rights issues in Iran with an informative PowerPoint, and encouraged students to group together and think of their own ways in which the EU could help to
improve the crisis- such as economic sanctions and charitable aid. Once the student's ideas had been presented, we voted on the best democratically and rewarded the winners. It was a truly educational and insightful experience for everyone who participated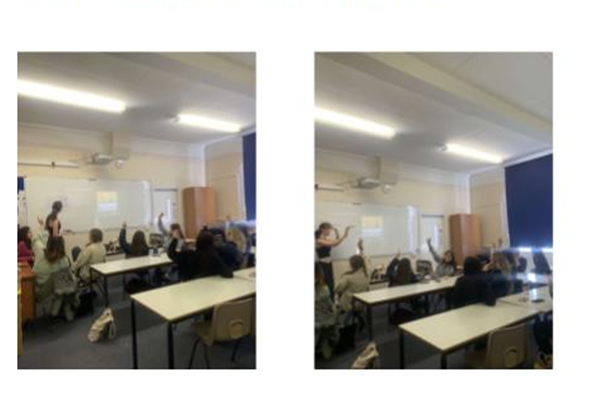 EUROVISION PRESENTATION:
Since Eurovision is such a fun Europe day activity, our EPAS group helped us to celebrate by presenting to a Year 7 Spanish class. The class learned about the history and significance of Eurovision, participated in a quiz, and even got to vote for their favorite past winners in Spanish! This interactive lesson taught the students a lot and made for a fun activity!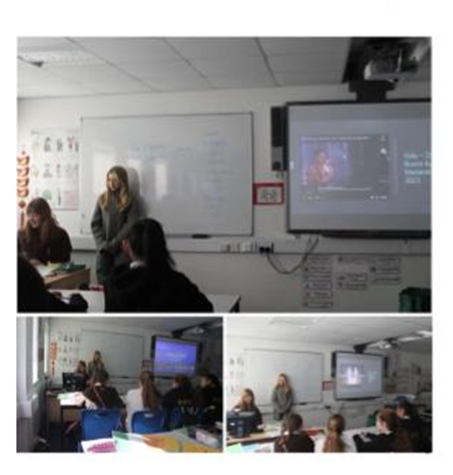 Cultural Activity: EPAS Food Competition
For the cultural activity part of the EPAS team ran a European food competition. To compete, the students had to cook or bake a traditional European dish or meal and send a photo for us to judge. Our entries included a traditional Spanish Paella, Turkish Baklava, Italian Cannelloni and an eighteen layered Latvian honey cake (Medovich). In the end our winner was Elizabeth Pestridge who cooked a traditional Cypriot chicken Shish, flatbreads, tzatziki, green bean and tomato sauce, fresh salad and macaroons.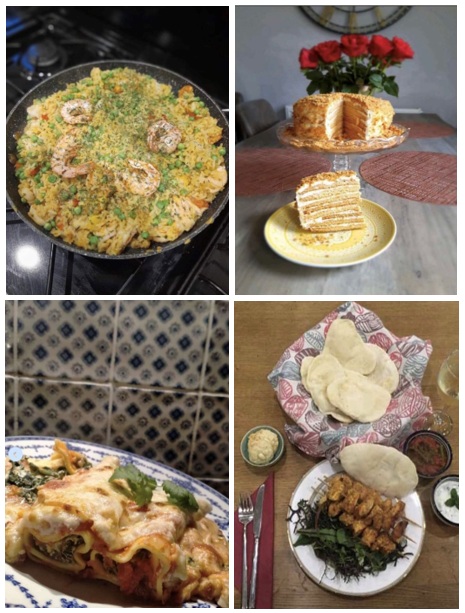 EU Presentation
Part of the EPAS team gave a presentation about the EU, the European Parliament, Brexit and EPAS. It covered what the EU is, how it's run, who runs it, Brexit and its impact on the UK and Europe complete with a debate on whether the class would have voted to remain or stay and a fun quiz at the end. They also discussed EPAS and what it involves to encourage future years to take part in the project.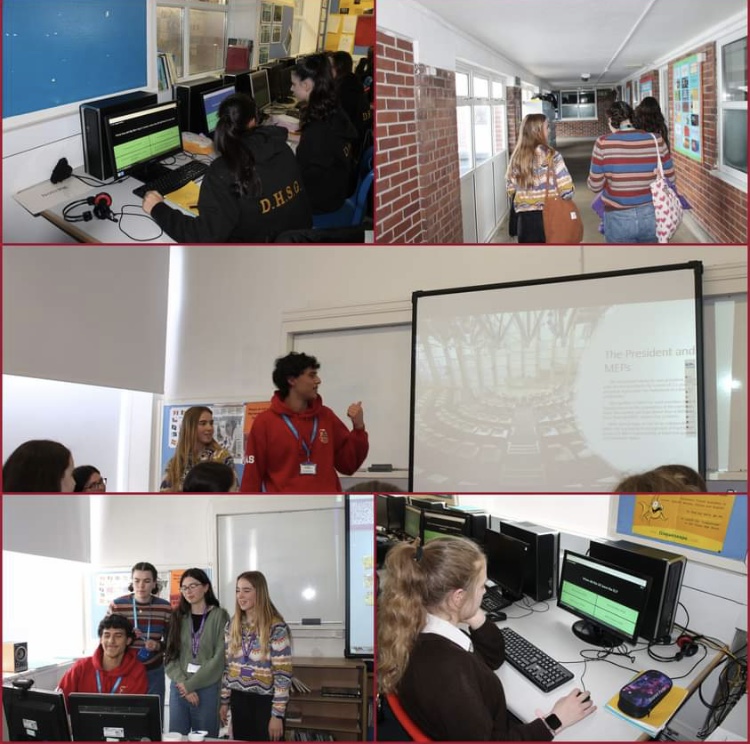 Euroscolas
For their Leadership skill, our EPAS team coordinated the promotion and the recruitment of students interested in February's Euroscola topic: the EU's strategy towards a sustainable food system. They guided students, answering their questions on what this event was and other queries, and we successfully hosted it on February 28th!
Our EPAS group have also had many more opportunities to participate in Euroscolas throughout the year and covering an extremely wide range of topics to interest everyone! Our most recent one in May, titled "DEMOCRACY IN ACTION: GET ENGAGED!" allowed students to view the European Parliament from a slightly more political and engaging standpoint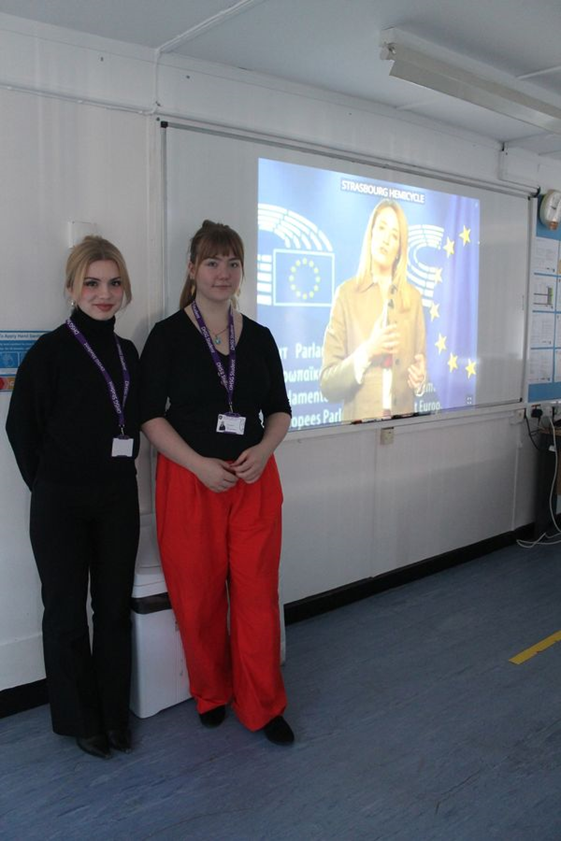 The first Euroscola of the academic year "Is Europe ready for the winter? The EU's response to the energy crisis." followed many current global themes, educating students of the world as it changes around them, and covering what the European Union was planning for mitigating the current, and future crises.
In December, the Euroscola engaged a more social and ethical crowd, with "United in solidarity! The European Parliament's defense of Human Rights." In which more worldly issues were tackled empathetically.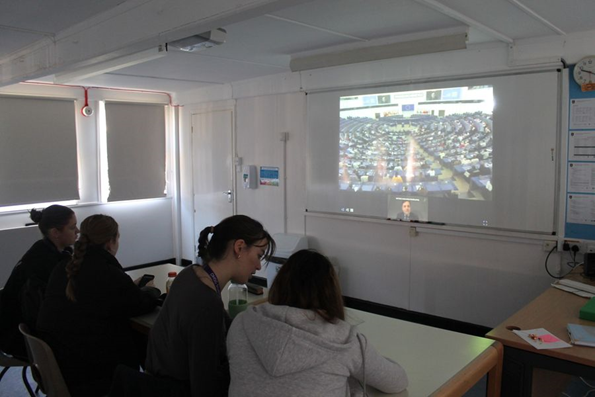 All the Euroscola events gave our students the chance to hear from subject experts about the issues at hand, teaching them about what is happening, how is being managed, and projections for the future of the field, and allowed them to talk to members within the European Parliament to expand on any questions they may have had!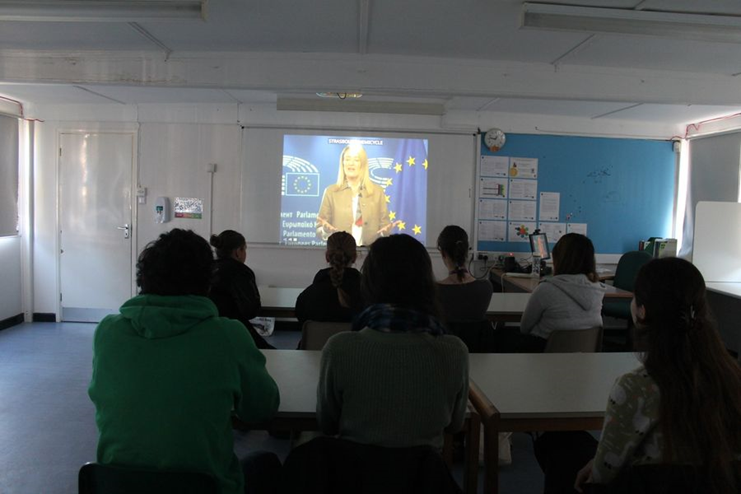 The last talk that we took part in was: 'the EU's strategy towards sustainable food systems' where we asked plenty of questions about environmental sustainability relating to plant-based diets. Potential solutions to food waste problems were discussed, which we learned affected most EPAS schools enormously.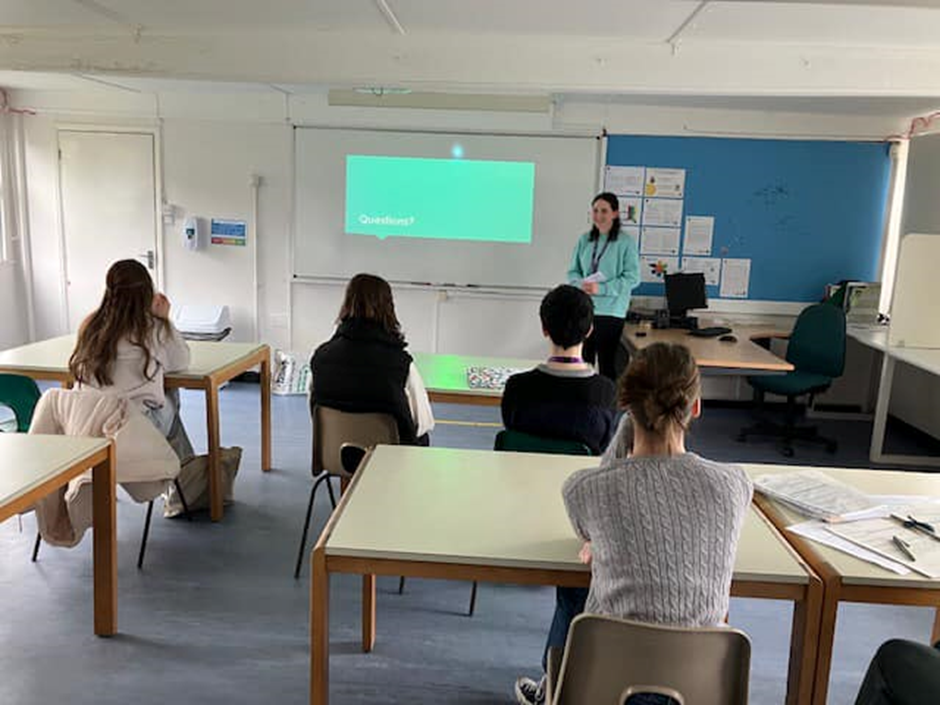 Euroscola is a fantastic way to learn more about international challenges and how policies can combat these, and we EPAS students feel immensely lucky to be a part of it despite not being a part of the EU any longer.
EDUCATUON BOARD
As part of the media team, we thought it was essential to not only raise awareness and educate our fellow schoolmates through the school website and online but to show the importance of culture within our school walls; we chose every other week to pick a European country, carrying out extensive research to then present our knowledge of each different culture with the rest of the school. It was an amazing experience as we learned about things we never even knew before, expanding our minds and exposing ourselves to new cultures whilst doing the research and seeing others stand and read the board made our efforts worthwhile.
Here are some examples of countries we researched and used as part of our European information board.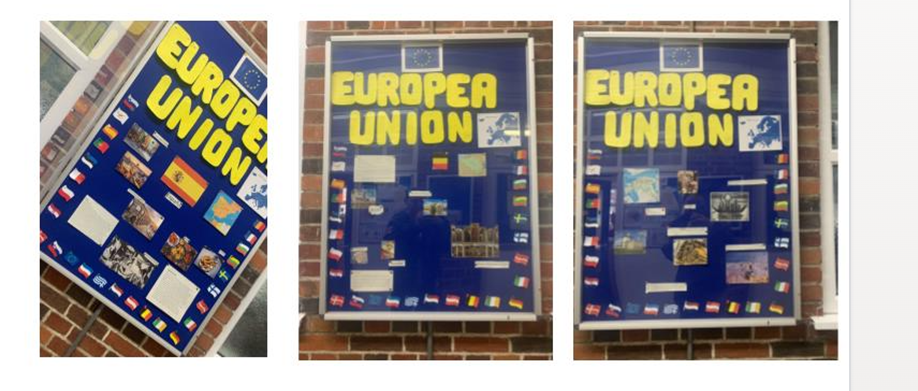 CYPRUS TRIP
This year the EPAS team had the opportunity to travel to Cyprus with the EU parliament and other schools from England, Ireland, Malta, and Cyprus. It was an amazing opportunity to find out more about the EU and their politics. We also learned about future employment, threats to this and practiced our workplace skills in a workshop. Moreover, we were able to experience numerous parts of Cypriot life. For example, traditional dances, music and food in our host school and a restaurant in Limassol. In Nicosia we explored the architecture, new and old, which shows the impact of the Turkish occupation in Cyprus. It was an incredible and invaluable experience during the EPAS project.
Over the two days we spent in Cyprus with students from Malta, Ireland, Cyprus and 2 other UK schools, there were plenty of activities and opportunities that taught us a variety of different things.
We spent the first morning at Kourion, a Greco-Roman Amphitheatre meeting the coordinators of the programme and other students via ice-breaking activities to get to know each other.
Then we travelled to the school which welcomed us with performances of music, singing, and a traditional dance in which we all took part, followed by interesting and interactive speeches from influential individuals like a member of the European parliament.
After the lunch break and a speech from Stephen Clark, we did our first and second workshops and some activities to gain experience about the real world like simulating a job interview.
The second day we travelled from Limassol to Nicosia and had a guided tour of the city.
During the tour, we learned about the management of the Turkish occupation of Cyprus and international relations that the country had had.
After this, we had some speeches and presentations in the Town Hall.
Once those were finished, we received our certificates.
Later that night, we travelled back to Limassol and went to a restaurant where we had the opportunity to have a meal with the people that we had met during this amazing experience and discuss a few of the things that we had been taught throughout the past two days and feast on some traditional Cypriot delicacies.