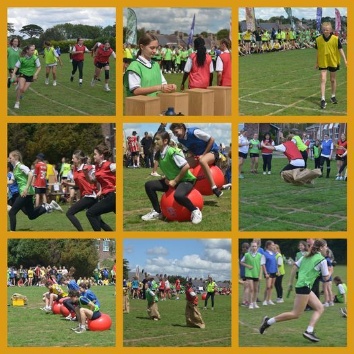 Sports Day is going really well with so many different sports for students to win those valuable House Points!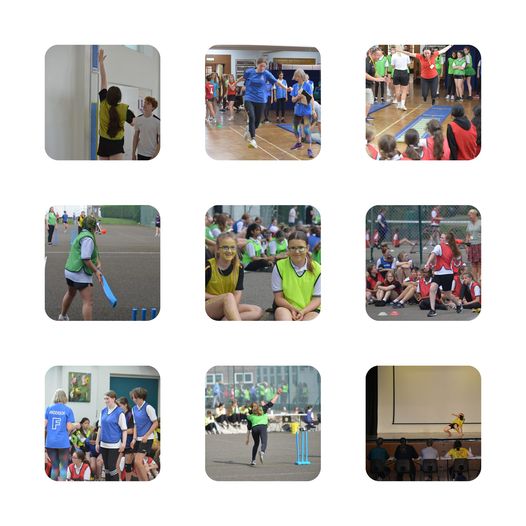 Lunchtime on Sports Day included stands with cakes, drinks and ice cream as well as an impromptu Conga!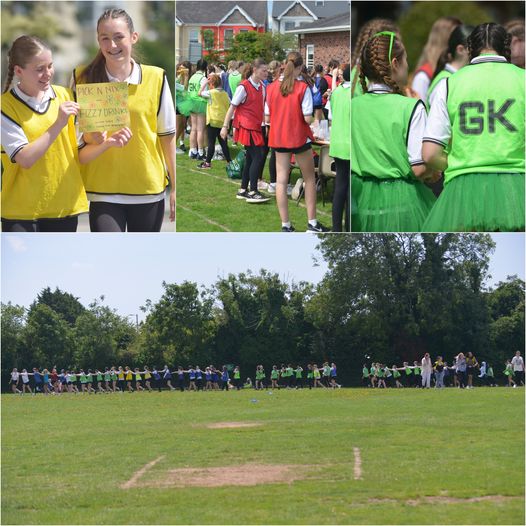 Miss Crowther cannot control her excitement after lunch when she discovers Hartland are in first place. Still lots of events still to come!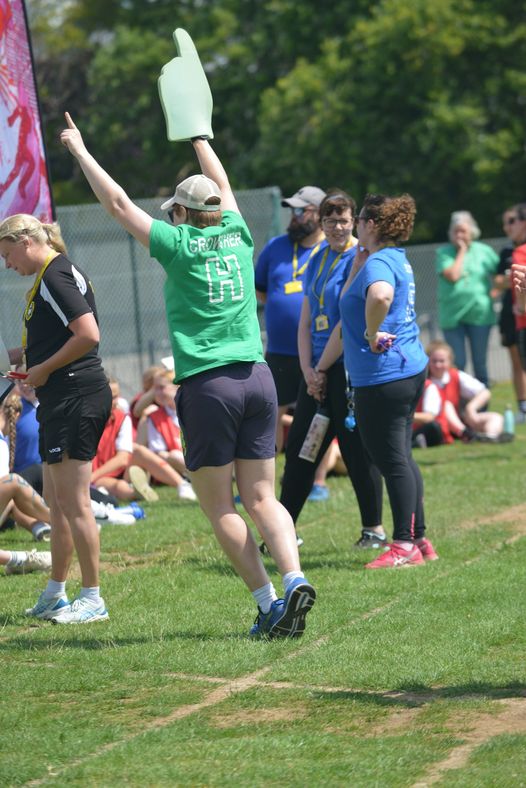 What an incredible afternoon filled with joy and excitement! The atmosphere was electric as the crowd came alive with their cheering ,singing and dancing. A special shout-out to our amazing staff members who led the way with some awesome dance moves! Their energy and enthusiasm were infectious, and they truly made the event unforgettable for all the students involved!
The students came appropriately dressed in the house colours with face paint and hair dye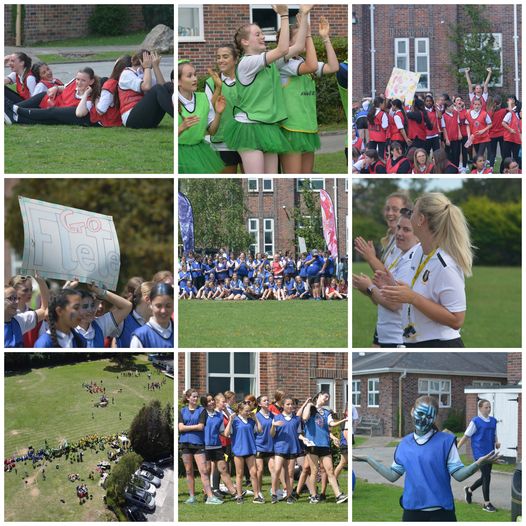 What an absolutely fantastic Sports Day we had! Thanks to our incredible staff and dedicated sixth form helpers, the event turned out to be an overwhelming success!
A special shout-out to the one behind it all - Mrs. Rowe, who masterfully organised every aspect of the day. Her hard work and commitment made the Sports Day truly memorable!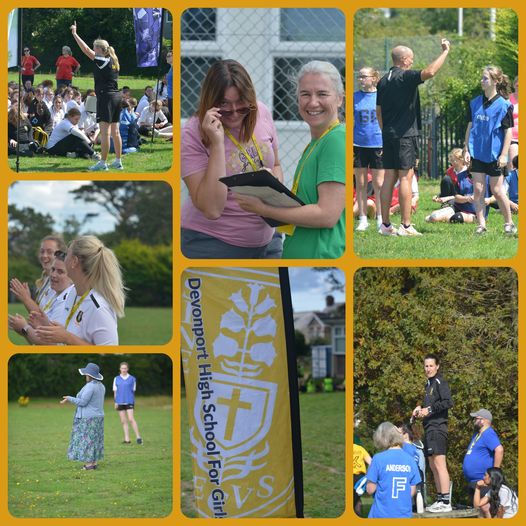 Drumroll, please! We're excited to announce that HARTLAND HOUSE emerged victorious at Sports Day 2023!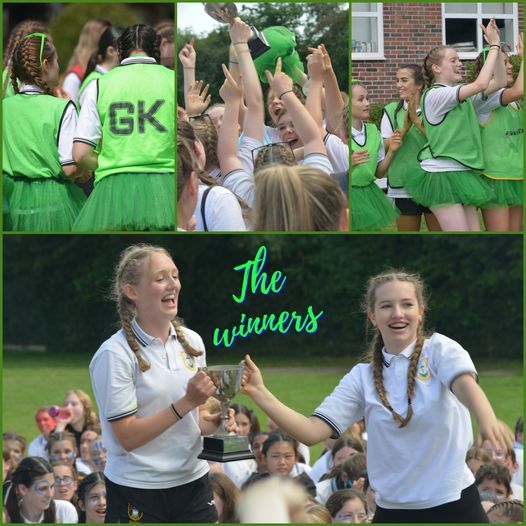 Congratulations
to all the students that took part and the incredible team spirit of each house!