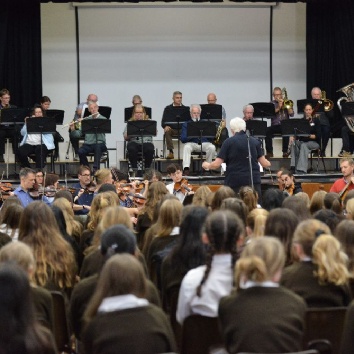 We are delighted to share with you an exciting musical experience that unfolded at our school today. Our Year 7 students, along with a substantial contingent of young musicians from Year 8 through 13, were treated to a remarkable performance by Plymouth's very own Symphony Orchestra, the PSO led by its conductor Anne Kimber. The orchestra visited both Devonport High School for Boys (DHSB) and Devonport High School for Girls (DHSG) and gave a captivating concert featuring iconic film music this morning.
For many of our students, this event marked their first encounter with live music of this calibre, and it was an unprecedented privilege to host a symphony orchestra within the confines of our school hall.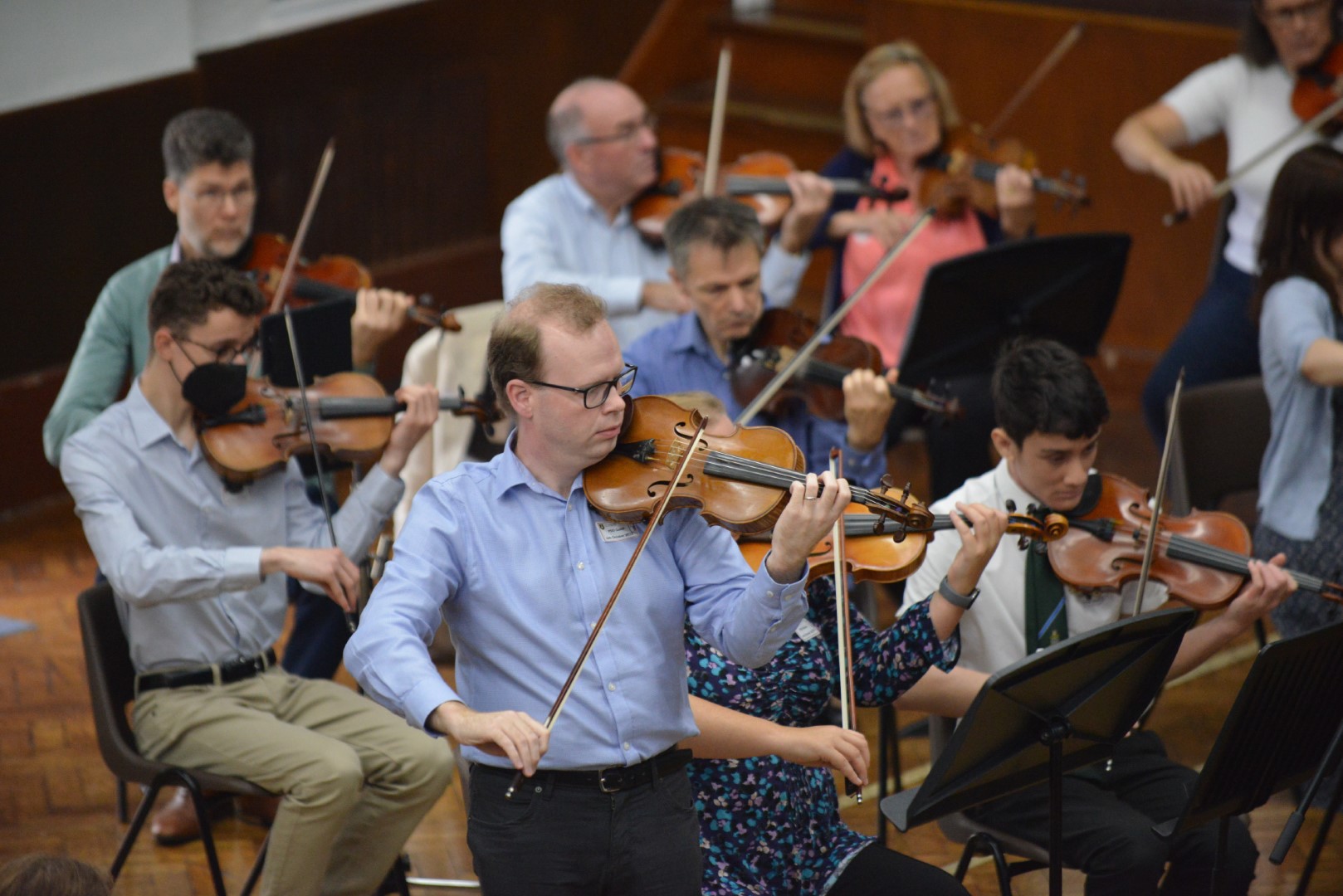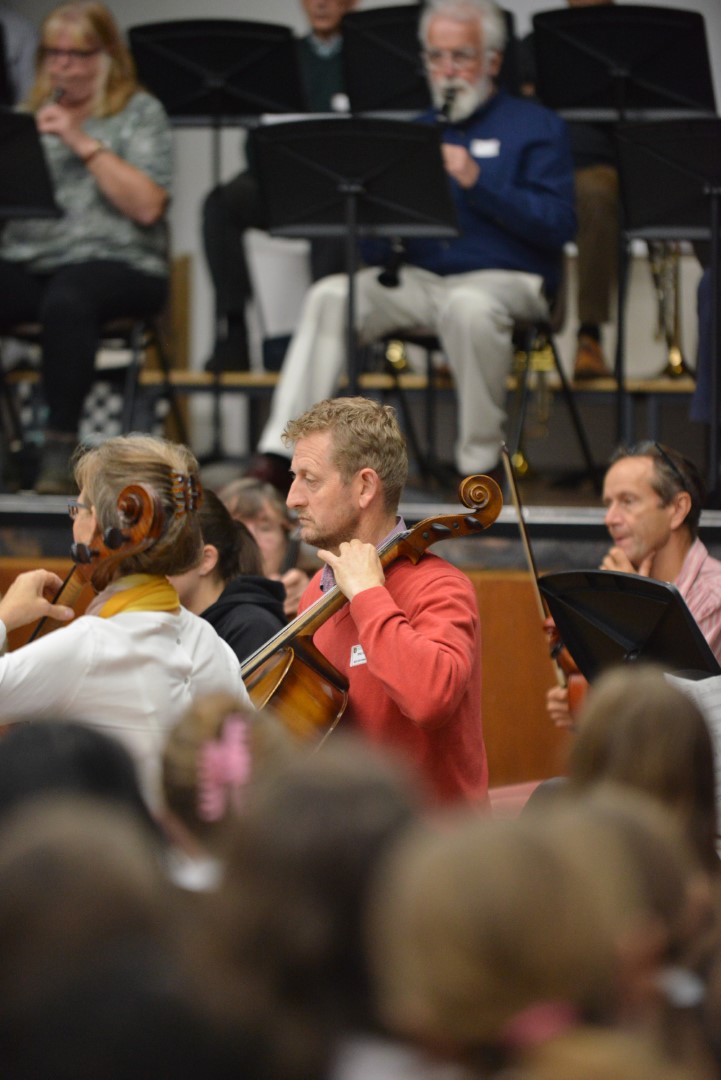 Notably, the orchestra collaborated with a select group of exceptionally talented students from DHSB, DHSG, and Ivybridge, adding an extra layer of musical excellence to the occasion.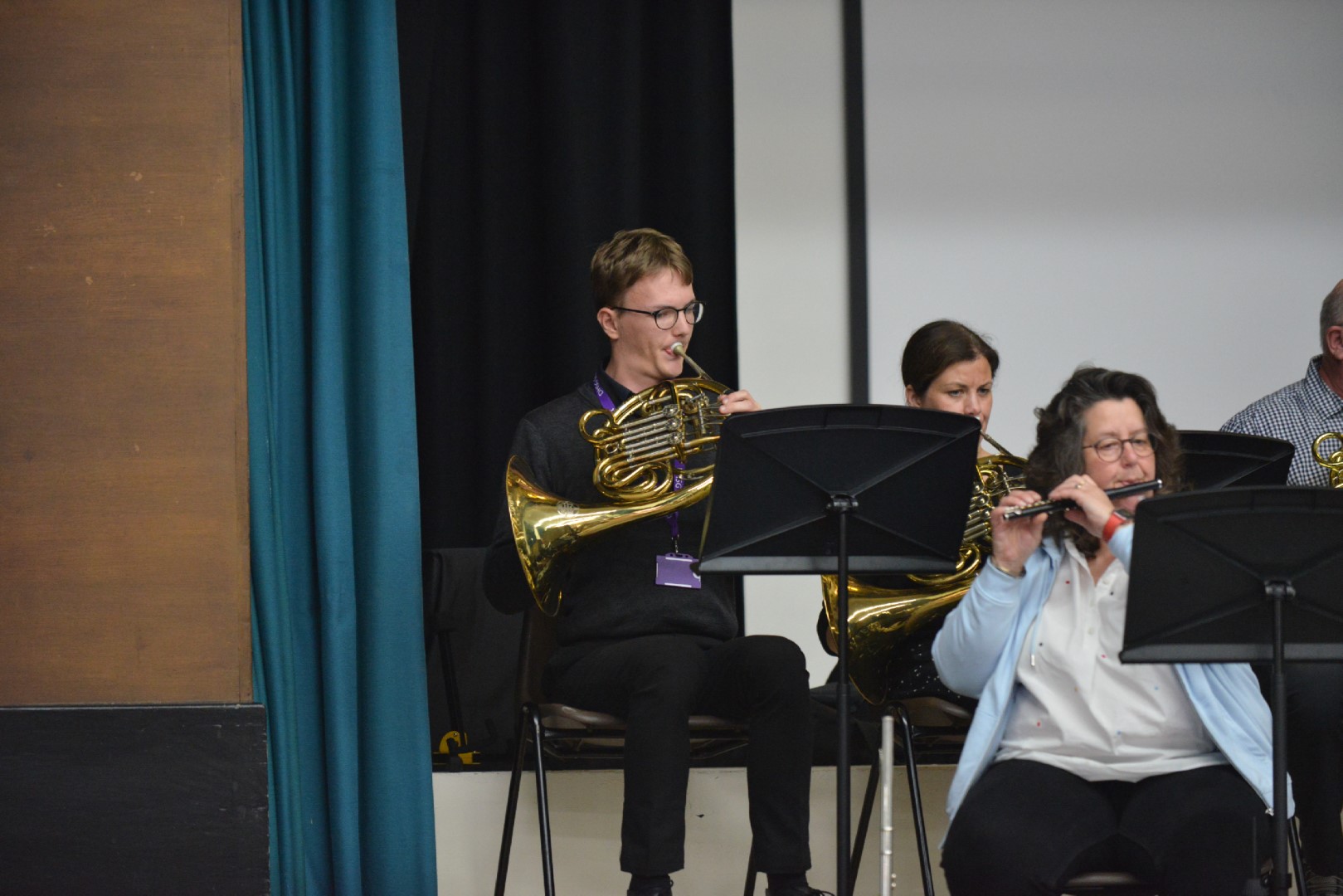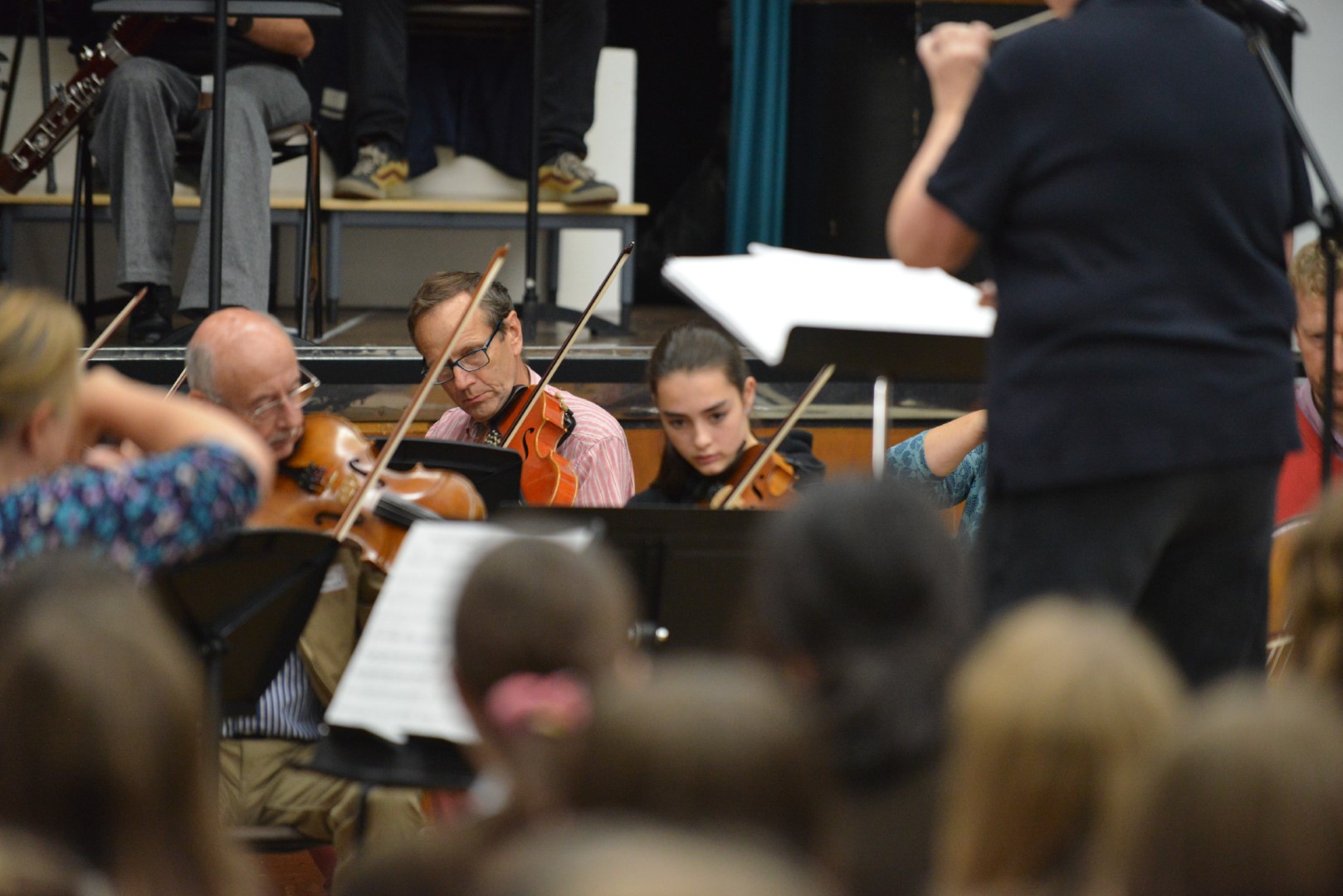 We extend our heartfelt gratitude to Anne Kimber, the conductor of the PSO, as well as all the musicians who generously took time out of their professional commitments and busy lives to perform for our students. Your contribution has enriched our students' lives and exposed them to the beauty and power of live orchestral music.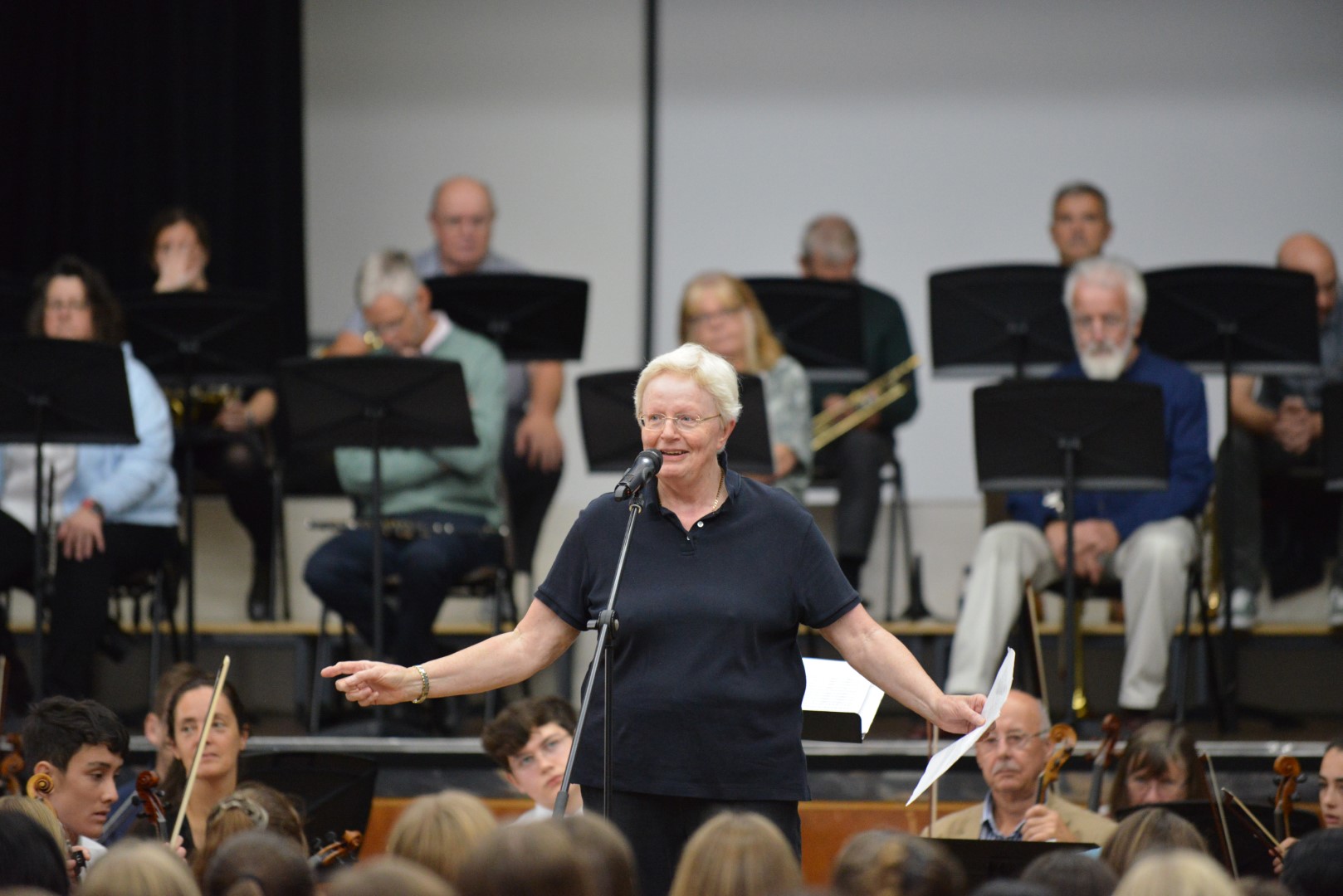 Looking ahead, we are thrilled to announce that the next Plymouth Symphony Orchestra Concert is scheduled for Wednesday, November 29th, in Plymouth Church of St Andrew, and Sunday, November 26th, in Liskeard's Public Hall. If you are interested in obtaining tickets for these upcoming performances, please reach out to Mr. Thomas for further details.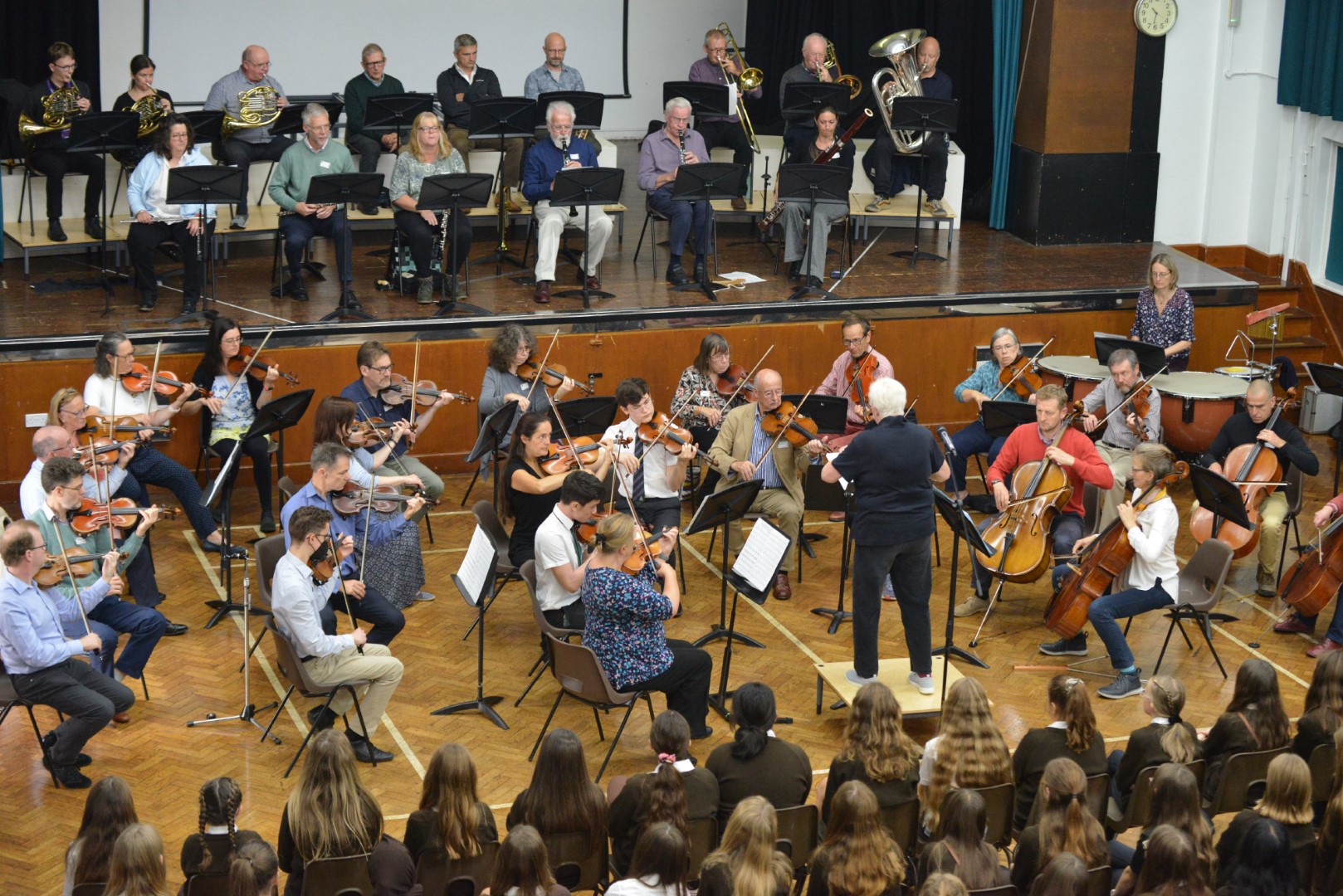 We also hope that this extraordinary musical experience may inspire some of our students to explore the world of instrumental music. For those interested in playing an instrument, we encourage you to connect with Mrs. Mitchell, our Head of Music, who will be more than happy to guide and support you.

Once again, a sincere thank you to all who made this musical event possible. Your dedication and passion for music have left an indelible mark on our students.