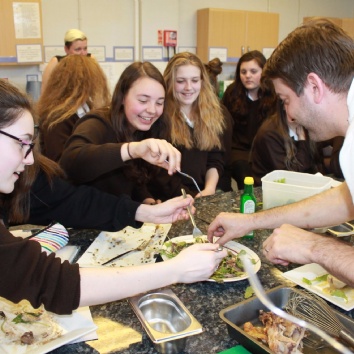 On Thursday 14th April I was very privileged to be able to welcome Matt Norton, Head Chef and Kelly Bowen, Manager of Marketing, Admin and Events from the River Cottage Canteen in Plymouth.
Initiated by Kelly the visit enabled Y9 students of GCSE Food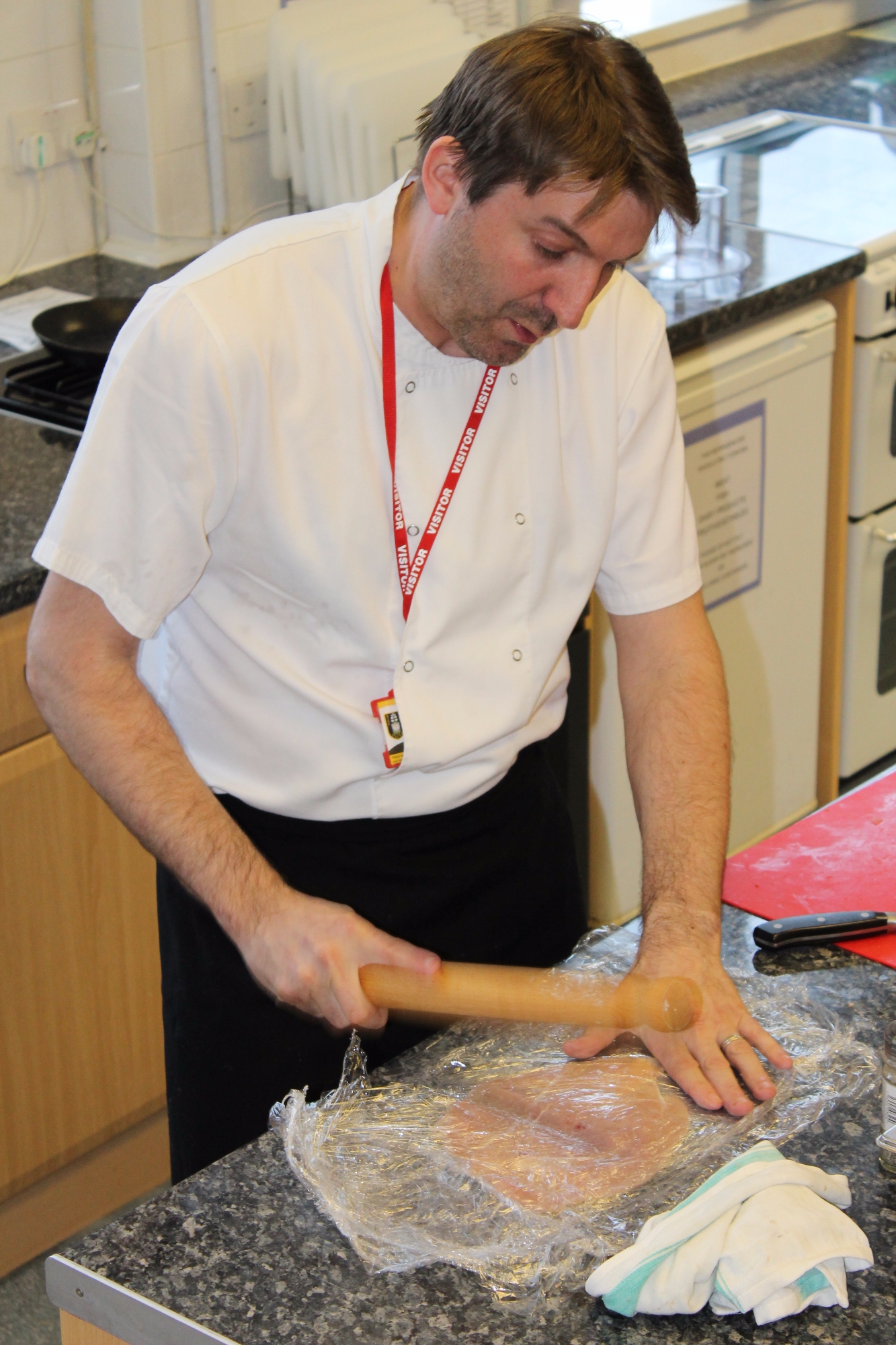 Preparation and Nutrition to watch Matt fillet and prepare lemon sole and pollack and portion a chicken. He went on to prepare a delicious range of dishes using these main ingredients for the students to sample. These included ballotine of chicken, a hot chicken and chicken liver salad, pan fried lemon sole and pollack with a butter, caper and lemon sauce served with sautéed new potatoes and kale.
Matt was able to show the students a range of advanced cooking techniques as well as talk knowledgeably about the provenance of the ingredients, including where and how the foods were grown or caught and the potential impact of using these foods on the environment. These are all topics which are part of the new Food Preparation and Nutrition GCSE syllabus.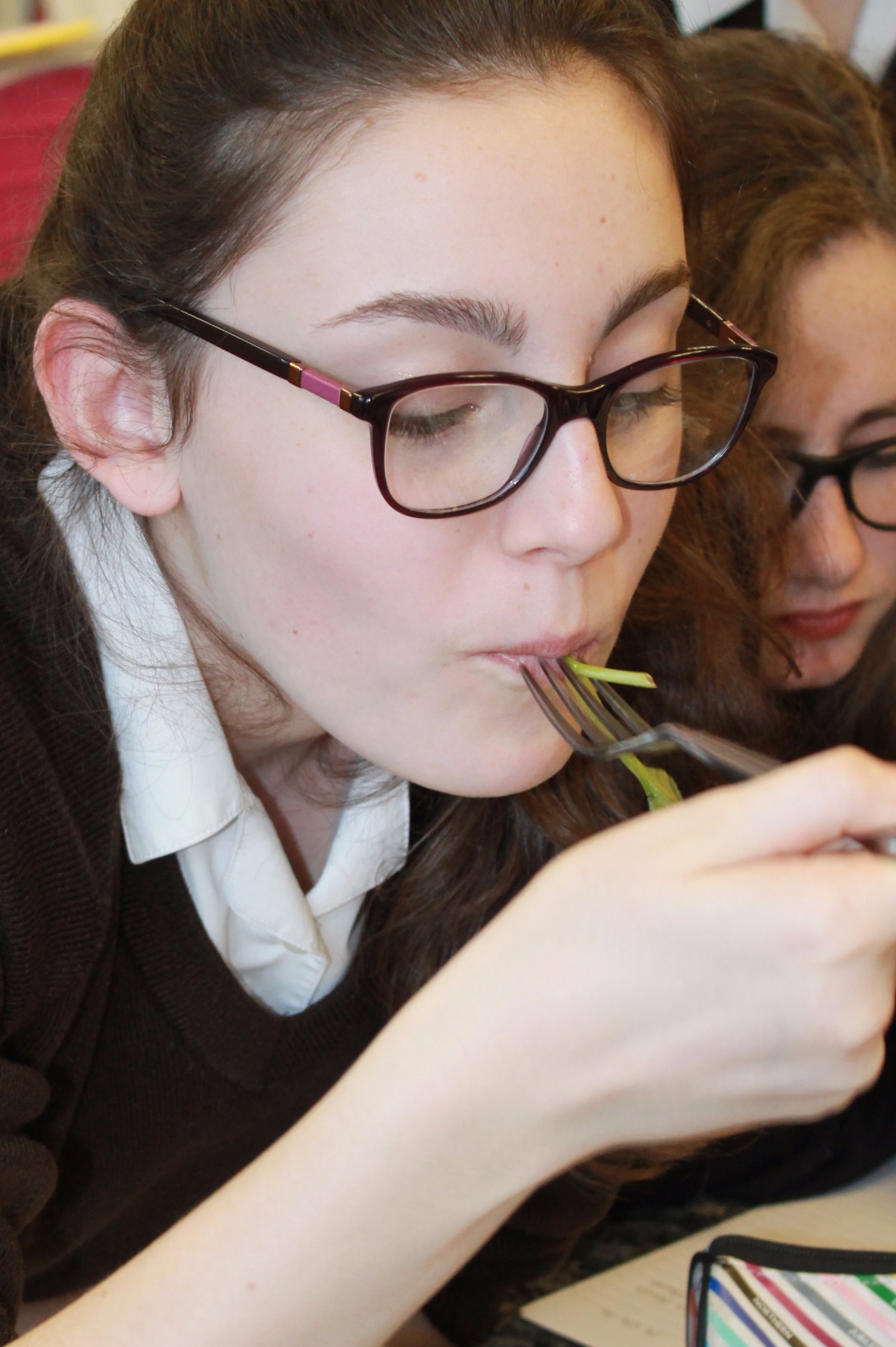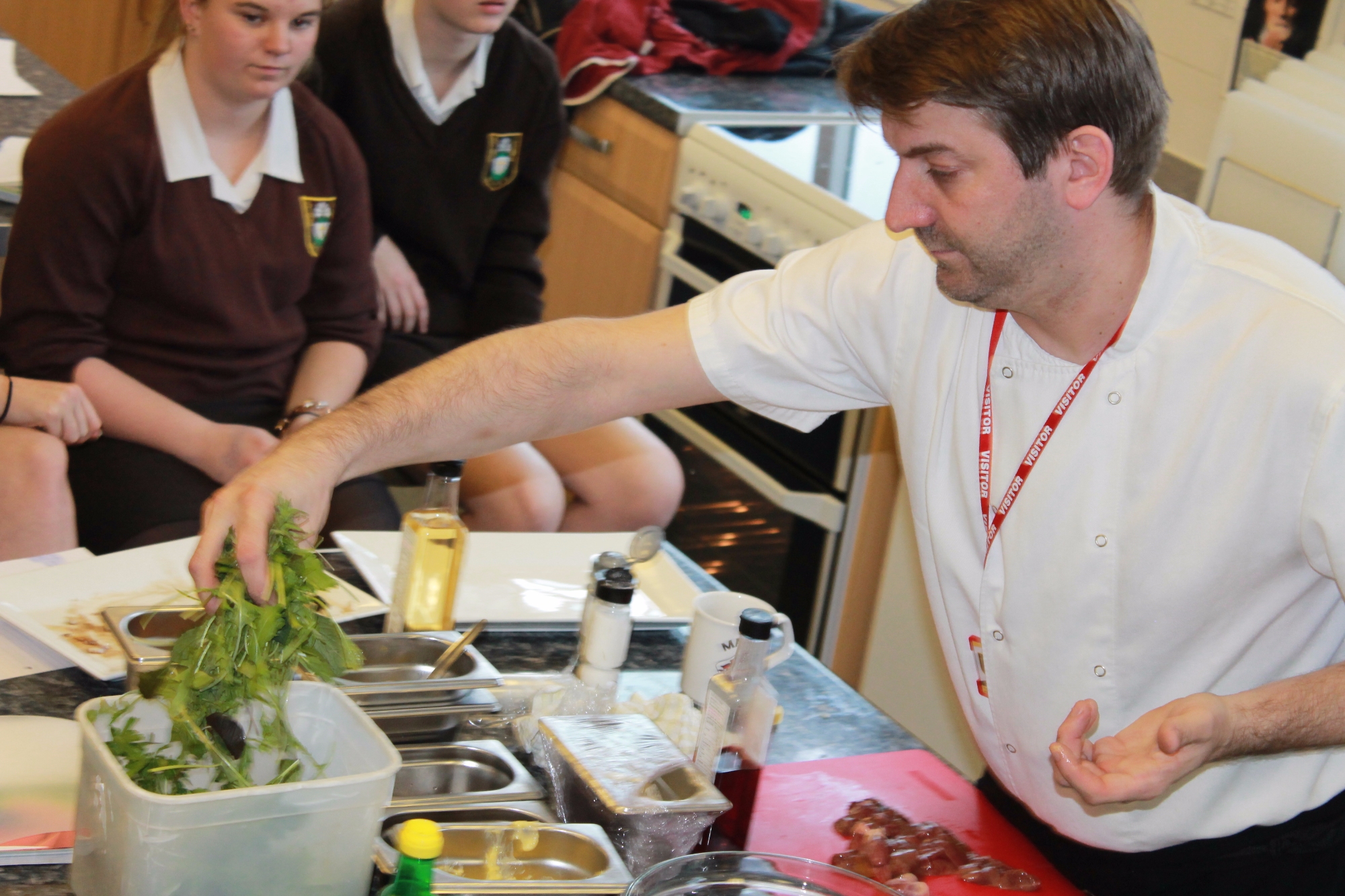 I am very grateful to Matt and Kelly for providing such an enjoyable learning experience for the students and am very much looking forward to the return visit we will make to the River cottage canteen in May.
Jane Tribe
Head of Design and Technology
Teacher of Food Preparation and Nutrition.