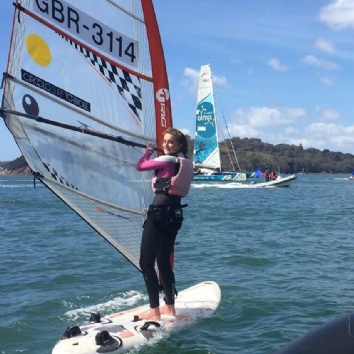 Talented Josie Spencer 11K has been selected for the UK Junior Squad – one of only 19 elite UK windsurfers aged under 17.
Josie trains and competes all over the UK and is in Christchurch this weekend for the first competition of the season.
In this photo she is windsurfing out of the Mount Batten Centre on Sunday with the UK Junior Squad training with the S/SW windsurfing Zone Squad. A great photo sailing alongside the Transat boats as they arrived on Sunday morning – and sped off into the distance!