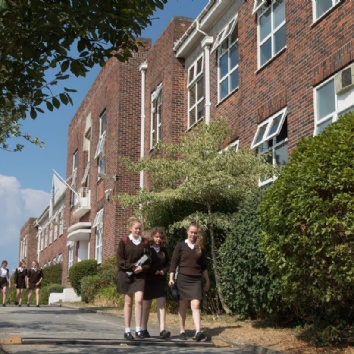 Calling individuals who'd like to contribute to raising student aspiration and achievement!
With an excellent track record for attainment, achievement and progress, Devonport High School for Girls is seeking highly motivated individuals to join our academy trust governing body.
We are proud of our record of preparing young people not just to achieve well in public examinations, but to value themselves and others, to make fulfilling life choices, and to contribute positively to the communities in which they live now and in the future. We are looking for governors who will bring their skills to compliment those of our team as we work together to shape the citizens of the future in our school and beyond. We have a particular focus on removing barriers to aspiration and achievement. Our plans seek to reach, nurture and develop students from the heart of some of the UK's most deprived areas. Ambitious plans need ambitious people to deliver them: please can you help us develop the potential we see?
As a governor, you will work as part of a team in setting strategy and supporting the school's leadership team to deliver on their innovation and aspirations. You will contribute to policymaking, planning and decision-making. Energy, enthusiasm, commitment, an ability to both challenge and support together with a keen interest in the education and wellbeing of young people are all essential. To complement the skills of current Governors applicants with experience in public relations/marketing, building and estate management or safeguarding would be particularly welcome although these skills are not essential.
Governors are asked to attend two two-hour meetings of the full governing body each term, and to join at least one other committee that will meet termly. Governor development and training is provided. Governors are both trustees and company directors.
If you are interested in joining our inspirational leadership team, please send us an expression of interest outlining your skills, interests and what you will bring to the governing body, together with contact details of two referees. You may also send in a CV, though this is not essential. Please send your details to us via email to: govclerk@dhsg.co.uk or by post to: Clerk to the Governors, DHSG, Lyndhurst Rd, Plymouth PL2 3DL.