Destinations - Higher Education, Training and Employment
Approximately 90% of every Year 13 group make a university application. A very high percentage of these achieve Russell Group offers and meet the expected criteria. This also includes a high percentage of medical, dentistry and veterinary school applications and to Oxbridge as well. Students that wish to apply to these destinations are supported in their application, which includes interview practice for candidates that are applying early through UCAS. For our medicine, dentistry and veterinary candidates, we also offer BMAT / UCAT tuition, access to interview practice from existing medical professionals and students as well as individual guidance in honing personal statements for UCAS applications.
We are extremely proud of the level of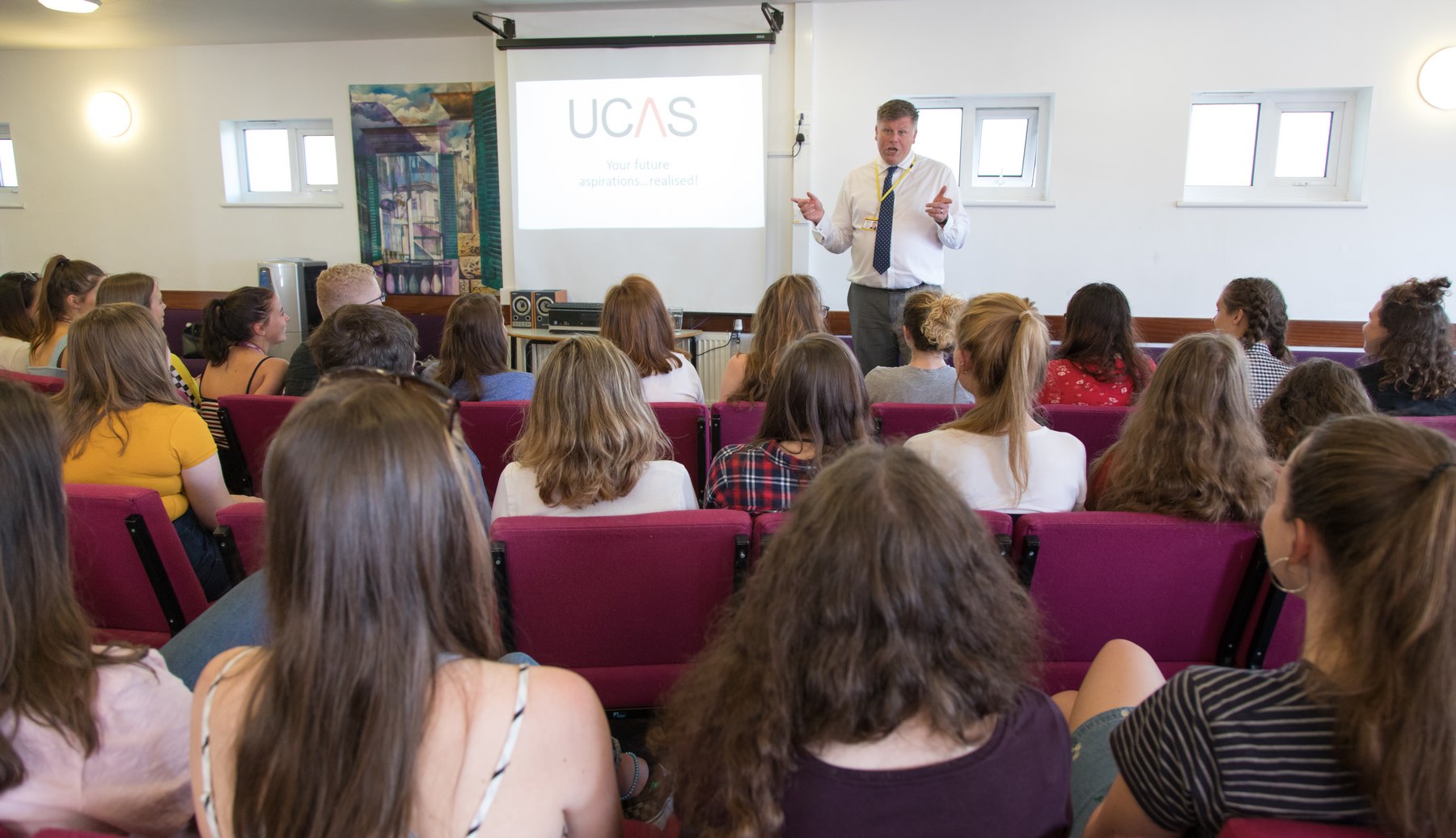 preparation and help that our students receive when preparing their application for higher education. Through such things as the running of our own UCAS preparation day with partner universities, students are confident that when their application is sent off it will be competitive and reflective of a real collaborative effort between student, tutor and Sixth Form team. Members of staff are kept regularly up to date through a UCAS report so that they are aware of the university aspirations of their students and the offers they are aiming for.